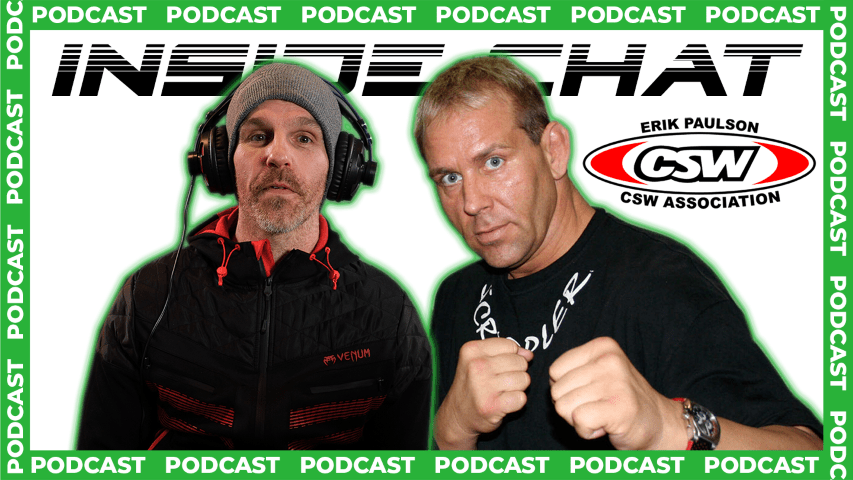 The Evolution of Martial Arts with Erik Paulson - Inside Chat Podcast Episode 43
In this episode I speak directly to world renowned fighter and Martial Arts coach Erik Paulson about his lifetime in Martial Arts, the development of CSW and his personal approach to training systems.
FOLLOW ERIK PAULSON: www.instagram.com/erikpaulson
ERIK'S YOUTUBE CHANNEL: https://www.youtube.com/user/rburgee876
ERIK'S WEBSITE: www.erikpaulson.com
TIMESTAMPS:
00:00 Welcoming Erik to the podcast
01:19 Erik's Martial Arts journey
08:36 Martial Arts, Stunts & Fights, Oh My!
22:04 The sacrifice of Martial Arts careers
24:27 Transition to Martial Arts coach
36:12 How Erik developed his systems
42:25 Mixing Martial Arts and weaponry
55:17 Mindset and don't hit the pad holder!
01:10:12 Catch wrestling and pressure testing
01:15:36 Erik's CSW system
01:22:52 The future of Martial Arts
01:28:14 How to learn from Erik
SUBSCRIBE TO THE PODCAST ON iTUNES: https://podcasts.apple.com/gb/podcast/warrior-collective/id1561196672
SUBSCRIBE TO THE PODCAST ON SPOTIFY: https://open.spotify.com/show/7xzsOX5N7Mgz39aKzVzUTk
Thanks for watching, I hope you enjoyed watching this Erik Paulson podcast video, please like, share and don't forget to SUBSCRIBE to Warrior Collective for more great videos each week!!
WELCOME TO THE BEST ONLINE MARTIAL ARTS RESOURCE IN THE WORLD
www.warriorcollective.co.uk
JOIN THE WARRIOR COLLECTIVE COMMUNITY