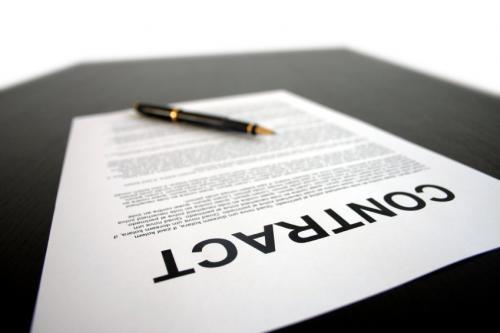 Get Signed by a Major Promotion - Understanding the Fight Game
The Fight Game - How to get Signed by a Major Fight Promotion
It is one of the key aims of any aspiring fighter to best understand how to get signed by a major fight promotion and compete regularly at the highest level in front of a global audience. Each particular combat sport or discipline has its big players. The incumbents of which are seen as the elite level of competitors and can demand the highest possible salaries when within the top 5 of their particular division.
Like any sport though, you don't simply just get picked up off the street and signed to this level of promotion without a lot of work, some clever planning and a certain degree of luck.
The reality is that there are both truths and misconceptions in this area. There are many pitfalls an individual will need to avoid though when looking to reach this elusive goal. At the bottom of this post I go through all the different aspects I think are important to consider when looking to become signed by a major promotion. Before that though, below, I speak to some of the world's leading promotions and some of the key people behind the decision making to hear what their opinions are surrounding getting signed;
Kieran Keddle - MTK MMA

What do you look for in fighters to put on MTK MMA?
I look for entertainment. Can a fighter bring excitement to an audience, can he/she create new fans by the way they fight? I'll always remember working with 'It's Showtime' where there were fighters such as Gago Drago and El Hadj. Now they didn't always win but had incredible video promos made, ring entrances getting the crowd behind them, and of course, gave 110 percent every time they fought.
How did you find out about those currently on your roster?
I'm a fan and also a fight scout so I follow the game closely. I also have friends on the circuit who recommend me talent. Most have come about as a result of one of these threads.
What would be your best advice for someone looking to get signed and fight on one of your promotions?
Give it everything. Show me you enjoy fighting and be willing to take risks.
Is it all about talent or are there other deciding factors i.e. social media following, life story, country of origin, ticket sales/ROI etc?
Ticket sales can go far in a fight business of course, but eventually if the fighter isn't very good they will get found out. Social media is a key weapon in marketing although I'm still a massive believer in word of mouth ha ha.
Drama will always be a key part and if a fighter gets to a recognisable level it's nice if they have a story to tell instead of the usual "I train twice a day, it's my dream". The fighting world is so vast now, all races and religions compete. It's true to say that every gym I know has a wide variety of world beliefs on a single mat space.
But one thing they all agree on is training hard and making friends for life.
Can you give me an example of how one of your top level fighters got signed?
I'll do a few!
I saw on instagram a video clip of a young kid hitting pads with Liam Harrison. I was like "wow" who's that? As I enquired I found out that he was 5-0 in MMA and had over 60 Muay Thai fights as a junior.
When I was originally appointed MTK MMA head of operations Louis lee scott, the young man in question, was the first person I signed. That's a real example of the power of social media!
I have a great friend in Newcastle called Richie Knox. He told me when I was appointed about a kid called Joe Calboutin. He showed me videos of him training. The kid was a freak. A product of a new generation. One that can cross train and be high level in every range.
On Richie's word I would have signed him anyway. So that's the power scouts and recommendations can have in these instances.
Then there was the case of when I signed Charlie Peters who has yet to have a MMA fight. Why? Well, I believe he'll achieve great things in MMA. He's an achiever and a true athlete. He lives it. On the business side, signing a multiple Muay Thai world champion fighter with a big following is an obvious added bonus.
You can get in touch with MTK MMA here through their Website, Facebook, Twitter or Instagram for further information on their amazing brand and excellent events!
Julie Kitchen - Enfusion
What do you look for in fighters to put on Enfusion?
As Enfusion is an international show and we work with many different promoters from different countries, it is important to feature local fighters on the fight cards alongside more established names.
This enables opportunities to be given to new prospects wanting to showcase themselves on an international level event whilst allowing fight fans to watch them on a world wide broadcast.

How did you find out about those currently on your roster?
Edwin van Os, the CEO of Enfusion, alongside the scout for new talents, constantly watches up and coming fighters across the world. They have the experience to be able to spot a potentially world class fighter early in his/her career.
With a stable of over 40 Enfusion contracted fighters which have been hand picked, it is evident that many fighters began their careers featuring on Enfusion rookies, (just one of the 5 Enfusion brands).
Enfusion Rookies hosts and introduces the new professional fighters to the Enfusion platform. Good technique, strong heart, the will to win and the ability to continually develop are important ingredients to make for an exciting future fighter.
What would be your best advice for someone looking to get signed and fight on Enfusion?
As Kickboxing is a fast growing sport and with a constant stream of new fighters appearing on the scene weekly, it is hard to make the break into the public, fight fans eyes.
Due to receiving messages everyday from fighters asking to fight on the Enfusion shows, Enfusion added a public voting poll before to their last reality show, where fighters with the required stats (weight/experience) were included in a voting system.
Here, the top 3 highest voted fighters would join and feature on Enfusion Reality. This gave fighters an amazing opportunity which they would never have received otherwise.
Train hard, fight harder, listen to your coach and be ready to take last minute opportunities.
Is it all about talent or are there other deciding factors i.e. social media following, life story, country of origin, ticket sales/ROI etc?
Talent and determination is the main factor. Country of origin also plays a part in the selection due to which country Enfusion are broadcasting from.
The fighters stories and social media fan base will be unfolded as their careers move forward with Enfusion.

Can you give me an example of how one of your top level fighters got signed?
Most of the Enfusion fighters have been signed up early in their career by the expert eye of the Enfusion CEO, there is no secret or easy way to be signed.
You can get in touch with Enfusion here through their Website, Facebook, Twitter or Instagram for further information on their amazing brand and excellent events!
Carl Prince - ACB

What do you look for in fighters/athletes to put on ACB?
We look for the premier talent on offer. Whether that be up and coming talent or fighters of 'name value' who are not just well known but can excel in most/all areas with our existing rostered athletes.
How did you find out about those currently on your roster?
Constant research, ranking websites (tapology, fightmatrix etc) & through managers/coaches/people in the sport's recommendations

What would be your best advice for someone looking to get signed and fight on ACB?
Once you have your experience and are ready to step up to the next level, the athlete should be in relevant fights against competitive opposition wherever possible & finally, try to work your way through the rankings by beating 'ranked' and 'renowned' guys.
Irrespective of the promotion and how they make recruitment tangible, beating ranked opposition always will get people's attention!

Is it all about talent or are there other deciding factors i.e. social media following, life story, country of origin, ticket sales/ROI etc?
For ACB, our primary prerequisite is always ability and application of said ability. Slightly behind that is also a skill, the ability to be a reliable, good person. Secondary factors are marketability, nationality, & understanding the 'business' side of the sport.
You can get in touch with ACB here through their Website, Facebook, Twitter or Instagram for further information on their amazing brand and excellent events!
Brian Calder - Yokkao

What do you look for in fighters to put on Yokkao?
First of all I look for natural talent, I know a good fighter when I see one no matter what age they are, I only need to notice them once and I instantly know. The next thing I do is find out about there background, whether they are dedicated, what they do outside the ring and when they are not fighting. And if they are over 16 if they drink etc etc.
I won't just sign anyone they have to be good enough in my eyes and then tick all the boxes, if they don't then I cannot sign them because they are representing the biggest muay thai brand in the world. When I sign them all that I expect is for them to advertise and wear our brand whenever they can, they can fight on any show they want to as we never restrict fighters in this way.

How did you find out about those currently on your roster?
To make themselves more attractive to promotions fighters can promote themselves on social media but ultimately the one thing that attracts brands like ours (Yokkao) to them is pure talent. When looking to get signed it's not really older fighters/athletes that go wrong when seeking this, it's the parents of younger fighters who private message me all the time asking, that really puts me off as I make my own decisions regarding fighters.

What would be your best advice for someone looking to get signed and fight on Yokkao?
My best advice to any fighter looking to get signed would be, stay dedicated, be prepared to make the sacrifices required, stay humble, always train hard and give 110% and always respect your trainer and the people you fight. Never take anything for granted and remember you can get to the top but the most difficult part is staying there. And, if you are talented, you will get noticed.
Can you give me an example of how one of your top level fighters got signed?
An example of how I came to sign one of our current top level fighters was my very first signing for Yokkao, Spencer Brown, I was judging at a show in Scotland and he was fighting and I had never even heard of him before but watching him I knew he was very talented.
So I kept my eye on him and watched him a few times more. I then approached his coach, and like I said before, asked him about his background and what he did outside of the ring etc etc and he ticked all the boxes. Spencer now basically lives at our training centre in Bangkok and the rest is history.
You can get in touch with Yokkao here through their Website, Facebook, Twitter or Instagram for further information on their amazing brand and excellent events!
So, now that we have heard from all these amazing individuals, let's break it down so that we have a clear plan as to how someone can best achieve the goal of getting signed by a major promotion.
What are your goals? What exactly do you want to achieve?
Set goals for yourself. Both long and short term. If you truly want to become a world champion for any major promotion, write that statement down and put it somewhere where it is easily seen so you can focus on it every single day!
Try to create a list of all the smaller goals that once ticked off will help you progress towards your main ones.
Train like a Boss
There is no getting away from it. If you want to be the best in the world, get signed by major promotions and leave a legacy that will see you remembered long after you retire, you are going to have to train hard. You cannot cut corners in training. Stay consistent, put the work in and people will start to take notice.
Fight
You will need to fight often and stay active to maintain both a steady progress in the rankings and keep relevant in the fast moving world of combat sports.
Chase the fights that test you. Be smart, you don't want unnecessary losses on your record. But, at the same time, you will need to keep pushing to fight the calibre of opponents that will result in big name scalps to add to your tally.
Management/Gym
When you first start out training and competing, your coach will often fulfil the role of manager for you and arrange your fights, potential sponsors etc. In today's world though, there will come a point where this may no longer be the best option for further progression in every area. Coaches can often be very busy with the training side of things, although usually remain the key players when agreeing fights.
Specialised management companies now look after a large number fighters though and help with gaining access to larger promotions, increased contract worth and better sponsorship deals with major brands.
A sometimes unpopular aspect is that where you train and who you train with can have an impact on your likelihood of making it to a major promotion. Some gyms have better relationships with scouts, promotions and other relevant people within the community. It is not hard to see that some gyms regularly get their fighters onto big events around the world whilst others struggle to get a single one to take part.
If you are serious about being the best, you will need to surround yourself with as strong a team as you possibly can. Great coaches and great training partners are going to be a huge part of your progression so ensure you have regular access to them. Don't be afraid of travelling to different gyms (or even different countries) to gain as much high level experience as possible. Having said that, you will need to put your trust into one or two key individuals to look after the main part of your training and development.
Following/Social Media
Obviously, when you first get started it can be difficult to get anyone other than your friends and family to follow you and support your fights/career. This is something that you need to keep working on though to give you as strong chance as possible of getting noticed and thus signed. Selling tickets will help when working your way up the hierarchy of events/fights as this is what a lot of regional to national events look at when putting fighters on their cards in particular areas.
However, it is in social media that your strongest tools now exist. Set up athlete media accounts on whichever platforms you enjoy and will commit to updating regularly i.e. Facebook, Instagram, Twitter etc. Take good photos, post regular videos, engage with those following you and tell your story every day in order to see your pages grow.
Big promotions will see fighters with huge followings as a big bonus when they are actively looking for new signings.
Nationality
Sometimes your nationality and country of origin can be a bonus or a negative. You obviously cannot control this but it is worth noting that promotions and events will sometimes actively seek fighters from a particular country in order to better promote their event or growth in that region. This is where a management company can come in useful. They are much more likely to have both the time and the contacts to know when these incidences are more likely to occur.
Be Ready
If there is one eternal issue for promotions and the people that organise them, it is drop outs due to injury. Sometimes opportunities can arise at very short notice when promotions scour the internet and their contact list for a last minute replacement for a fighter who has been injured close to a high profile event. It is a risky strategy for sure taking this up as you will have had little time to specifically prepare for the opponent.
But, if successful, the doors to that promotion will remain open and more fights are highly likely to follow. Organisers are usually always very appreciative of those that take up fights last minute to help out.
Showmanship
It is not always the most dominant fighter who gets to the top of the fight game. Fight fans want to follow someone they can connect with and whom excites them in the way that they compete. Fighters who play it safe and look to scrape out point wins are never going to attract the same level of admiration as those that go looking to win in every fight they take part in.
Part of this also includes a fighters ability to tell their story consistently outside of the ring/cage through their social media and fan interaction. You don't have to become a pantomime villain (unless this is who you genuinely are/want to be) but you do have to play the game. Most promotions nowadays are looking for stories for their audience to connect with when promoting new talent.
Network/Be genuine
Network. From a professional point of view, networking is one of the key ways a lot of athletes end up being signed. When at fights/events look out for key industry figures to introduce yourself to, attend those that you want to compete on to try and speak to relevant key people in person, interact positively with the social media of those same promotions/key people on a consistent basis and always be on the lookout to promote any you want to work with in a positive light i.e. share their content and tag them in to some of your training videos/posts.
Being genuine. It is a difficult line to tread trying to stay genuine whilst wanting to promote yourself, network or build relationships for getting signed but it is one you need to get right. No one wants to be involved with a self absorbed narcissist, especially not a successful promotion who has their choice of potential athletes to work with.
Don't give up
Although hard not to take rejection to heart, you really must not take it personally. You are very likely to get rejected a lot before you ever find a major promotion to sign you as an athlete.
Remember why you are an athlete, you are doing it because of your love of the sport and your desire to be the best version of yourself that you can. Your worth is not determined by the promotion you are signed to.
Keep going, don't give up! Just as in competition, success comes to those that don't stop pushing to reach the goals they have set themselves!!
I hope you have enjoyed this article on How to get Signed by a Major Fight Promotion! Have you found it useful? Do you think there are any important tips or points of view that I have missed off? Let me know what you think in the comments below!!
Keep up to date with the Warrior Collective
If you would like to stay on top of all that goes on the Warrior Collective, please subscribe to the newsletter or follow on any of the Social Media listed below.