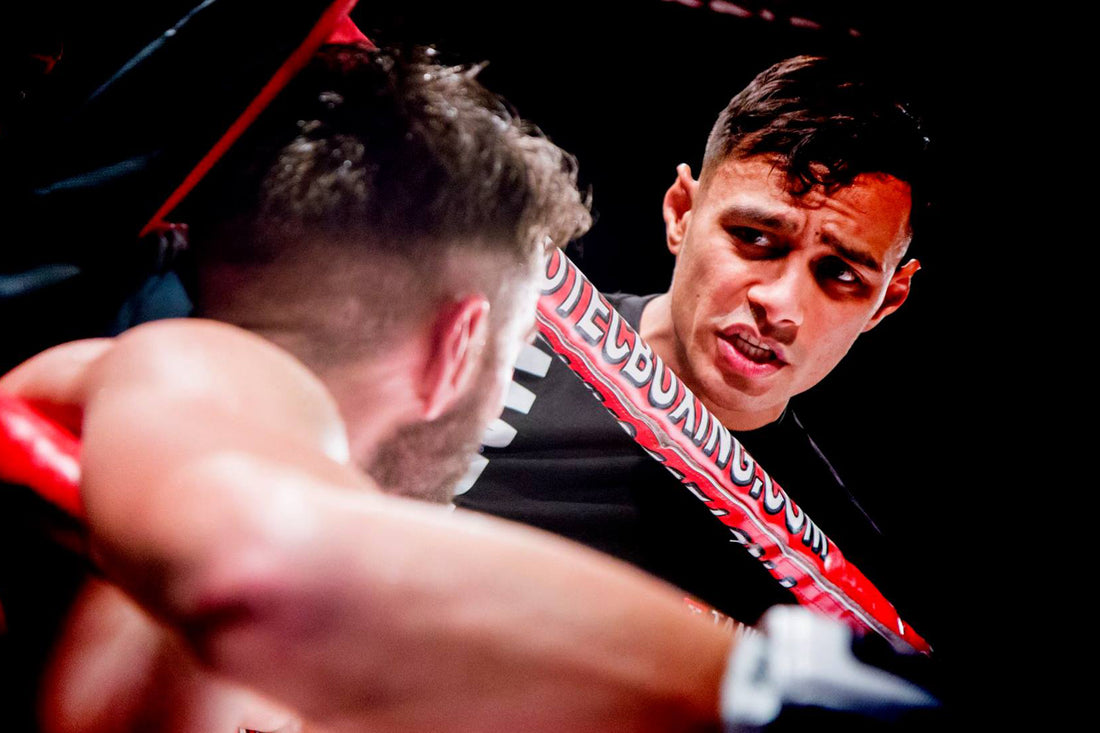 How to be the BEST coach you can be in Martial Arts and Combat Sports
Through my #InsideChat podcast, I am able to personally speak with a wide range of leading figures from the world of martial arts, sports, psychology, sociology and nutrition on a regular basis.  One such individual I had the pleasure of speaking to and learning from recently is internationally renowned sports psychologist, Dr Alex Consterdine of the University of Birmingham.
In this particular episode, we spoke about how coaching athletes to succeed in martial arts and combat sports is both an art and a science. It requires understanding the technical and tactical intricacies of the sport, as well as the psychological, social and cultural factors that influence performance.
In this blog post written up from our talk, we will look to provide valuable perspective for coaches, fighters and parents seeking to optimise the coach-athlete relationship and overall athlete development.
Defining the Role of the Coach
Dr Consterdine is a "teaching fellow in sports pedagogy" at the University of Birmingham. Sports pedagogy examines the art and science of how people learn and teach sports coaching, drawing on fields like education, psychology and sociology.
As Dr Consterdine notes, there is extensive research demonstrating that quality coaching makes a significant difference in athlete performance and development. Coaches fill many roles, including instructor, strategist, motivator, mentor and sounding board. An effective coach understands technical and tactical knowledge, but also how to tailor their approach to connect with each athlete as an individual.
Transitioning from Grassroots to Elite-Level Coach
Part of my own personal input into our discussion was raising the fact that a lot of martial arts and combat sports lack a structured pathway to develop coaches from grassroots to elite levels. Coaches who may well succeed initially at recreational levels do not necessarily have, nor develop, the experience and abilities to train world-class athletes.
How coaches can effectively make this transition?
Dr Consterdine emphasises the importance of continuous learning and community. Coaches should actively seek opportunities to shadow and learn from high-performance coaches in their sport, attend coaching clinics and conferences, pursue formal qualifications, and connect with communities of practice to share knowledge and ideas. She encourages coaches to share more openly rather than protectively guarding "secrets" of success.
Coaches can also identify mentors and assemble an integrated support team (e.g. strength training, nutritionists) to fill gaps in their own abilities. Ultimately, elite coaches are humble students of both sport technique and human development.
Cultivating the Coach-Athlete Relationship
With regards to the pivotal importance of the coach-athlete relationship for success in martial arts and combat sports, Dr Consterdine explains that this bond can potentially be the most influential relationship in an athlete's life outside of family. An effective partnership is built on trust, respect, and clear communication. It requires understanding the athlete as a complex individual shaped by broader social and cultural forces, not just technical ability.
She stresses that the coach-athlete relationship must continuously evolve as the athlete develops from novice to elite levels. A coach who succeeds at grassroots levels may lack the nuanced approach required for world-class athletes. In the healthiest partnerships, coaches graciously acknowledge when an athlete may benefit from a new perspective and network of support. There is no one-size-fits-all approach.
Cultivating a Positive Team Environment
Dr Consterdine emphasises the responsibility athletes have in shaping team dynamics. Athletes should actively contribute to fostering a healthy training environment and collegial relationships with teammates. Athletes can also play a mentoring role with beginners. Coaches and athletes share responsibility for making the competitive experience rewarding on personal and ethical levels, not just pursuing victory at all costs.
Supporting Athletes Through Challenges 
How can coaches best support athletes who are struggling with mental blocks, injuries, or challenges outside sport?
She emphasises the importance of listening closely in order to understand the athlete's specific situation and concerns. Sometimes the coach may need to connect the athlete with additional support like a sport psychologist.
It's essential that coaches acknowledge their own limitations and draw on others' expertise when needed. Above all, emotional intelligence, empathy and understanding the whole athlete as a person are critical for effective mentorship through difficult times.
Guiding Young Athletes
Given the focus on long-term athlete development, strategies for coaching young talent must come into play. Dr Consterdine cautions against treating children like miniature professionals. Coaching kids and youth requires a nuanced understanding of physical and psychological development stages.
Having fun, nurturing passion, and cultivating well-rounded human beings are just as important as technical progress and competition results. Coaches play a crucial role in enriching children's overall growth through sport.
Promoting Coach Welfare and Development
I personally know full well that coaching can be a demanding, stressful occupation.
What advice does Dr Consterdine offer to coaches in order to support their mental health and help them avoid burnout?
She knows that coaching typically demands significant personal sacrifice whilst often providing low financial returns. Connecting with peer networks, coaching associations, mentors and talking openly about challenges are critical for coach support and professional development. Ultimately, caring for one's own well-being is essential for sustainable coaching excellence.
Maximising effectiveness as a martial arts or combat sport coach
Success requires technical knowledge and ongoing education, as well as cultivating positive coach-athlete relationships tailored to each athlete's needs and development stage.
Coaches have a profound impact on young lives; with structured mentorship and compassion, they can help athletes achieve greatness in sport and character.
Watch and Listen to the full podcast between myself and Dr Alex Consterdine below 
The Coach's Role in Athlete Development
The multidimensional role of the coach in facilitating athlete growth on and off the mat shows:
Coaches are instructors, strategists, motivators, mentors and counselors. They train both the body and mind.
Quality instruction and emotional support from a coach can significantly impact athlete performance, enjoyment and longevity in the sport.
Coaches must understand sport technique and psychology as well as how to connect with each athlete as an individual. One size does not fit all.
The best coaches continuously evolve their own knowledge and approach in response to athletes' changing development needs.
Coaches help athletes navigate challenges on and off the mats to support their total well-being. They play a profoundly influential role during young athletes' formative years.
Creating a Productive Training Environment
An effective training environment optimised for athlete growth involves:
Mutual trust, respect and open communication between coaches and athletes.
Cultivating a positive team culture where athletes support each other on and off the mat.
Ensuring training is physically and psychologically safe -- athletes should be challenged but not belittled or endangered.
Promoting sportsmanship and ethical conduct as priorities, not just winning at all costs.
Encouraging athletes to actively contribute feedback and ideas to improve practices.
Understanding athlete goals and tailoring training plans to their individual strengths and development needs.
Best Practices for Constructive Feedback and Discipline
Dr Consterdine emphasises that feedback and discipline should have clearly defined purposes focused on athlete growth:
Be clear, calm and consistent in communicating expectations and holding athletes accountable. Never discipline out of anger.
Keep feedback focused on specific behaviors, not the person. "Your guard was low" vs "You are so lazy."
Timing is crucial -- deliver feedback with empathy once emotions have settled after a poor performance.
Discuss challenges privately to maintain the athlete's self-esteem and respect.
Make discipline logical and restorative, not punitive. For example, extra fitness for lack of effort.
Explain reasons for discipline so athletes understand expectations.
Give athletes an opportunity to reflect on their actions and contribute ideas for getting back on track.
Optimising Coach-Athlete Relationships
Characteristics of healthy coach-athlete relationships include:
Responsive communication - coaches listen to athletes' concerns and explain their reasoning.
Interdependence - coach provides leadership but encourages autonomy as athletes develop independence.
Goal alignment - coach designs training to help athlete meet performance targets.
Mutual trust and respect - coach believes in athlete's efforts; athlete feels comfortable being open with coach.
Empathy - coach tries to understand athlete's perspective and life outside sport.
Individualised approach - coach considers athlete's abilities, learning style and psychological needs.
Ethical foundation - coach prioritises athlete well-being over self-interest or external pressures.
Warning Signs of a Toxic Coach-Athlete Relationship:
Coach disregards athlete input or seeks total control.
Coach bullies or uses fear rather than inspiring excellence.
Athlete feels unable to be open with coach about challenges.
All interactions revolve around winning with no concern for development.
Coach places self-interest for glory or profit above athlete welfare.
Navigating Transitions
Athletes and coaches must navigate many transitions along the path to excellence, including:
Moving from recreational to competitive levels
Switching clubs or affiliations
Aging out of youth programs into senior divisions
Progressing from regional success to national/international podiums
Returning from injuries
Major life changes like new schools or family dynamics
Coaches play a vital role in supporting athletes through these transitions.
Tips include:
Understand fears and uncertainty are normal - provide reassurance.
Adjust training and communication to match athlete's evolving maturity.
Connect athlete with new mentors but also maintain involvement.
Recognise that some relationships have natural life cycles; transitions can be mutually positive.
Celebrate small wins and focus on progress during move to advanced levels.
Inquire about all factors impacting an athlete's life and sport experience.
Be patient and keep perspective during injury rehab.
Promoting Longevity and Avoiding Burnout
To sustain passion and enjoyment, coaches must actively guard against athlete burnout. Strategies include:
Emphasise measuring progress and improvement, not just podium finishes. Praise effort and grit.
Vary workouts -- include fun games and cross-training opportunities.
Provide down time for sore bodies and minds to recover.
Schedule off-season breaks and family time.
Discuss goals and interests outside the sport to encourage balance.
Remain sensitive to signs of fatigue like mood changes and lack of focus.
If tempo seems too intense, evaluate and adjust with athlete input.
Collaborate with parents to ensure effective communication and support.
Self-Care Strategies for Coaches
To avoid burnout, coaches require holistic self-care:
Maintain interests, relationships and responsibilities outside coaching.
Set boundaries and limits on working hours.
Join coaching networks for community, mentorship and continuous development.
Pursue education - workshops, seminars, advanced qualifications.
Communicate challenges openly with family, colleagues and supervisors.
Monitor yourself for fatigue and disengagement.
Continuously evaluate if your philosophies align with athlete-centered values.
Celebrate the profound privilege of supporting young dreams and self-discovery.
Working with Parents
Parents play a huge role in their children's sports experience. Coaches should:
Proactively communicate your coaching philosophy and athlete expectations.
Listen to parent concerns and feedback non-defensively.
Discuss your specialised coaching role distinct from parenting.
Involve parents in goal-setting while encouraging athlete independence as they mature.
Provide positive feedback about athlete progress.
Be transparent about potential risks and how you minimize harm.
Explain your decision-making rationale while acknowledging parents' priority for safety.
Set boundaries and appoint a liaison if parent involvement becomes disruptive.
Martial arts and combat sports coaching carries great responsibility. Through structured learning and mentorship, continuous self-improvement, and genuinely caring for the overall well-being of each athlete and student, coaches can help develop world-class talent while enriching lives on and beyond the competitive arena. 
Related Content
If you enjoy this article then you may well love Motivating Fighters and Developing Mental Toughness in Martial Arts and Combat Sports or 19 Ways to Become a World Champion in Coaching Martial Arts and Combat Sports as already featured on this site.
Warrior Marketplace
Here, you can also learn more about all of the other exceptional exceptional Muay Thai, Kickboxing, Boxing, Karate and Taekwondo Instructional Volumes featured on the Warrior Collective! 
Thanks for reading, I hope you enjoyed reading this article on How to train Muay Thai on your own without a coach or training partner, please like, share and don't forget to subscribe to the Warrior Collective Youtube Channel for great training videos each week!!
Keep up to date with the Warrior Collective
If you would like to stay on top of all that goes on the Warrior Collective, please subscribe to the newsletter.