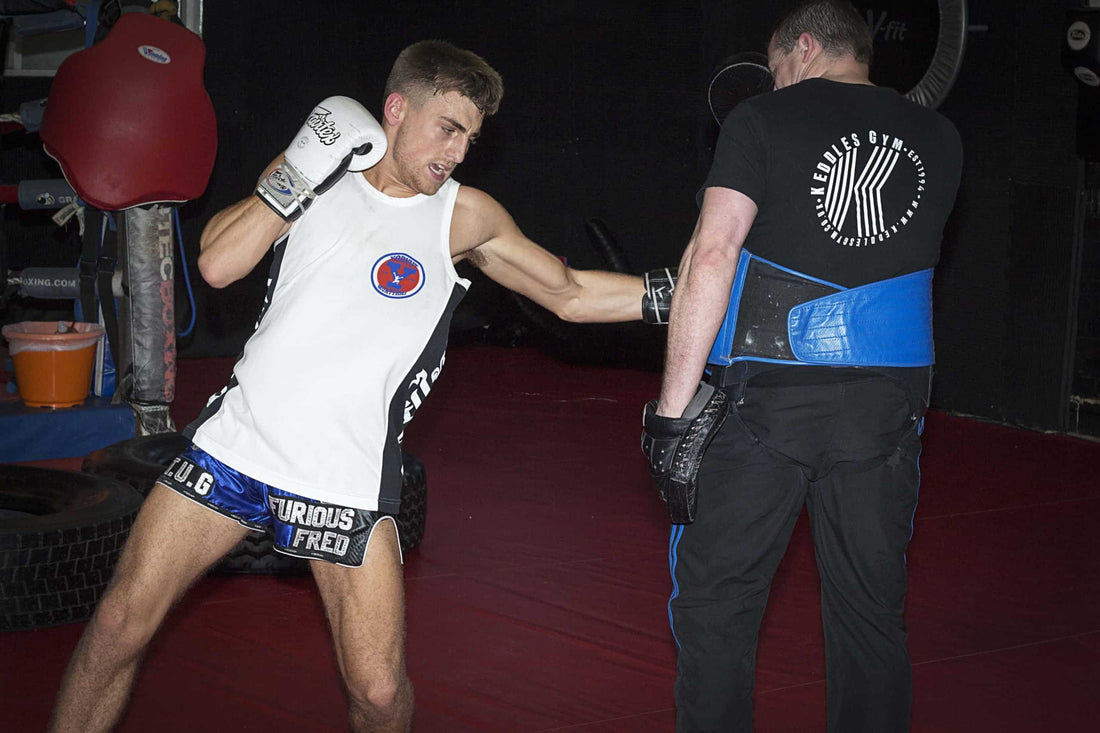 5 Power Combinations for ELITE Muay Thai
5 Power Combinations for ELITE Muay Thai
Muay Thai fighters are renowned for not only their skill, athleticism and ring craft, they are also revered for the power they are capable of generating with each of their techniques. This level of ability though does not come without many hours of solid training in the gym. Repetitively drilling Muay Thai combinations on the pads and bags is an integral part of any practitioners regime. Explosive power does not just come from physical conditioning (although this is a big factor), it primarily comes from an individuals ability to utilise correct technique to maximum efficiency.
The featured coach is Alan Keddle, former World Muay Thai Champion, internationally renowned instructor and head coach of Keddle's Gym in Bromley, London. Kettle's Gym have fighters competing around the world across the very highest level of Muay Thai promotions. They also assist in the coaching of many elite level MMA fighters including the likes of UFC Champion George St Pierre. In the tutorial below Alan goes over 5 Muay Thai Combinations he likes to utilise with his fighters in training to help them develop explosive power. Featured in the video with him is highly regarded Yokkao sponsored fighter Jonathan Haggerty.
You can find more great tutorials from Alan such as these below on the Warrior Collective Youtube Channel;
For more information on Alan or any of the fantastic coaching available at Keddle's Gym, please visit www.keddles.co.uk!
Related Content
If you enjoy this article then you may well love the Muay Thai Fighting - Faking to land Power Kicks at Elite Level or 10 Killer Bag Work Drills for Southpaws in Boxing as already featured on this site.
Warrior Marketplace
You can find full length Muay Thai, Kickboxing, Boxing and MMA Instructionals to download today from the Warrior Marketplace.
Thanks for watching, I hope you enjoyed reading this article on a 5 Power Combinations for Elite Muay Thai, please like, share and don't forget to subscribe to the Warrior Collective Youtube Channel for great training videos each week!!
Keep up to date with the Warrior Collective
If you would like to stay on top of all that goes on the Warrior Collective, please subscribe to the newsletter or follow on any of the Social Media listed below.