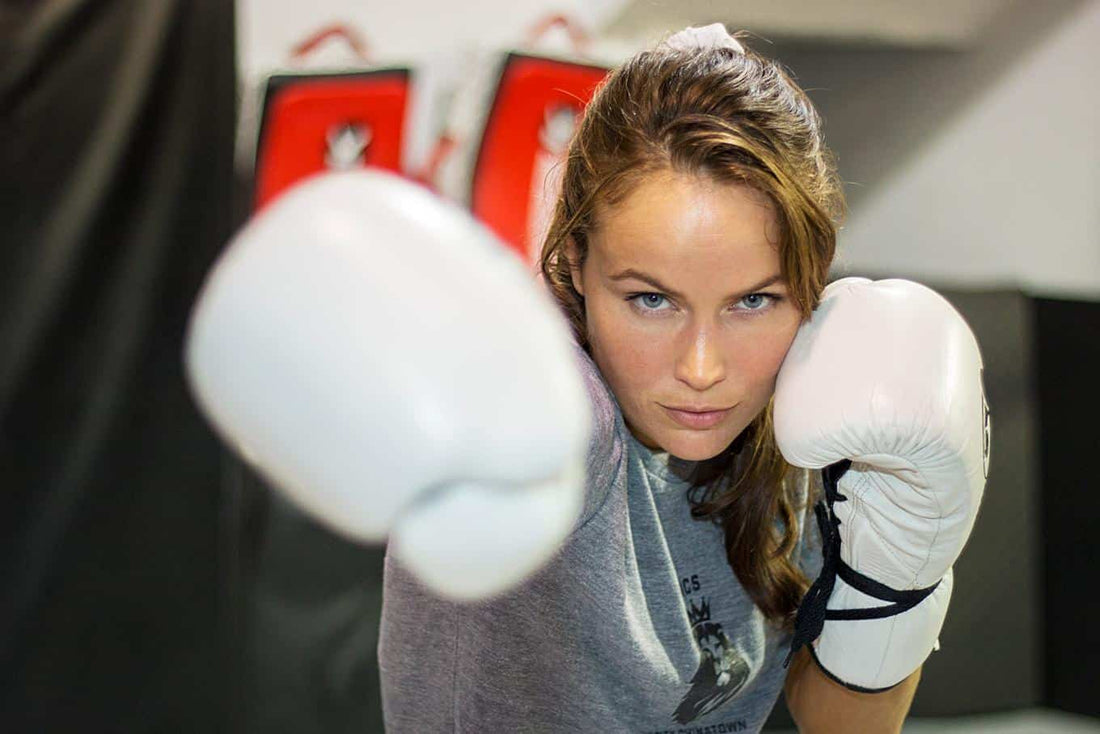 Common Mistakes with the Cross Punch in Boxing with Praise Vaughn
Common Mistakes with the Cross Punch in Boxing with Praise Vaughn
There is often a lot of coaching emphasis on what you should do with regards to training or learning techniques in Boxing but sometimes it is just as important to fully understand what you should not be doing as well. Instructors such as Praise Vaughn concentrate heavily on developing the fundamentals of their athletes by going over common mistakes such as those that can be found with the cross punch in Boxing.

Praise Vaughn
The featured coach is top Canadian athlete, sports model and Boxing coach at the world renowned Diaz Combat Sports gym in Vancouver. Praise is a hugely popular coach in Vancouver and works with a lot of the top fighters that walk the doors of Diaz Combat Sports.
Common Mistakes with the Cross Punch in Boxing
Praise Vaughn covers some of her key coaching details regarding how to throw the cross punch and mistakes to avoid in the video below
Information
For more information on Praise, Diaz Combat Sports or any of the fantastic coaching available with her, please contact her through the gym's
website
or her
Instagram
account.
Related Content
If you enjoy this article then you may well love
Advanced Muay Thai Drills - Stance Changes in Fights
or
Muay Thai - Faking Kicks to Dominate Fights
as already featured in the
training
section of this site.
Warrior Marketplace
You can find full length
Kickboxing
,
Boxing
,
Muay Thai
or
MMA
instructional volumes to download today from the Warrior Marketplace. Thanks for watching, I hope you enjoyed watching this tutorial on Muay Thai - Low Kick Advanced Kick Shield Drills with Darren O'Connor, please like, share and don't forget to subscribe to the
Warrior Collective Youtube Channel
for more great videos each week!!
Keep up to date with the Warrior Collective
If you would like to stay on top of all that goes on the Warrior Collective, please subscribe to the newsletter or follow on any of the Social Media listed below.