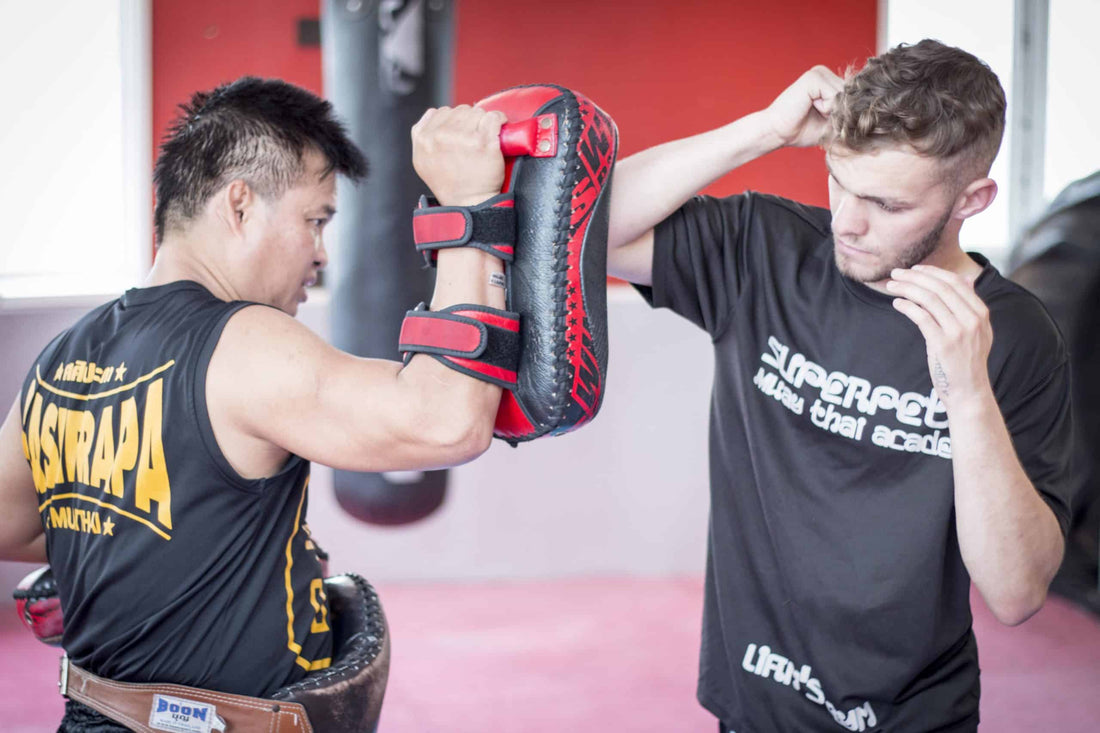 Developing Killer Elbows in Muay Thai
Developing Killer Elbows in Muay Thai
One of the differences between Kickboxing and Muay Thai is in the use of elbows. Muay Thai elbows are a deadly tool in the right hands. Responsible for more cuts and blood letting than any other technique in fights, it is a much utilised weapon by most traditionally taught Nak Muay. Like anything else though, there is a an effective way in which to consistently deliver the elbow and there is a multitude of different ways in which it can be thrown against an opponent!
The featured instructor is Daniel McGowan, MTGP/WKA World Champion, highly regarded UK No 1 Muay Thai fighter and Petchyindee athlete alongside his mentor Parnpetch Rirom, former Rajadamnern Champion, Elite level Thai fighter and renowned coach. Known for his technical ability and unparalleled tenacity, he is considered one of the best ever to have come out of the UK. In the tutorial below, he shares some of his favourite details on different Muay Thai elbows and how to apply them with power;
You can find more great tutorials from Dan and Parnpetch such as these below on the Warrior Collective Youtube Channel;
For more information on Daniel McGowan or any of the fantastic coaching he and Parnpetch Rirom are involved with, please contact them through their Facebook pages at www.facebook.com/danmcgowanukmuaythai/ or www.facebook.com/parnpetch.rirom!
Thanks for watching, I hope you enjoyed watching these tutorials, please like, share and don't forget to subscribe to the Warrior Collective Youtube Channel for more great videos each week!!
Keep up to date with the Warrior Collective
If you would like to stay on top of all that goes on the Warrior Collective, please subscribe to the newsletter or follow on any of the Social Media listed below.