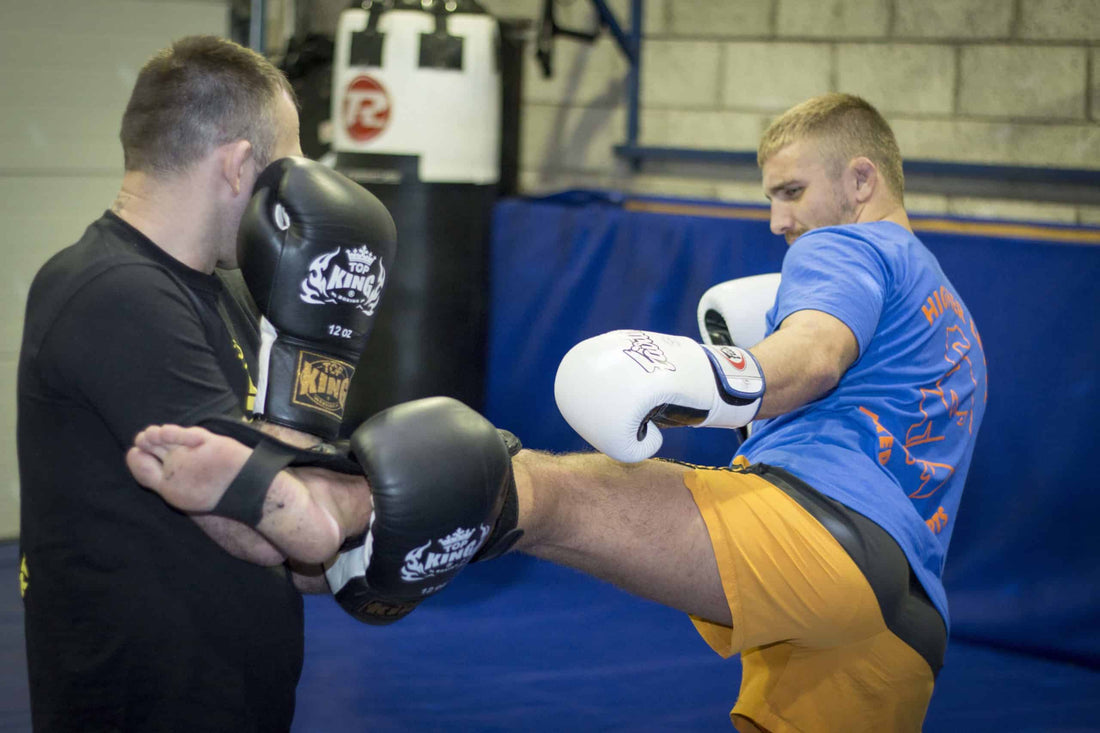 Dutch Kickboxing Drill for MMA Tutorial
Dutch Kickboxing Drill for MMA Tutorial
Dutch Kickboxing is known for it's aggressive style. In Holland, training is often done in a give and take fashion utilising gloves/shin and instep protection. As opposed to the more common pad work often found elsewhere when practising striking in martial arts. The benefit of this approach in utilising Dutch Kickboxing for MMA is that it encourages the fighters not to overload with power and focus more on technique, application and movement.
The featured coach is James Doolan, BJJ Black Belt, internationally renowned instructor and head coach of Higher Level Martial Arts in Whitburn, Scotland. Higher Level Martial Arts (and also under it's more widely used moniker 'Dinky Ninjas Fight Team') have fighters competing around the world across the very highest level of MMA promotions. These include UFC, EFC and ACB to name but a few. In the tutorial below James goes over a drill he likes to utilise with his fighters in training. It successfully melds the Dutch Kickboxing style with the specific requirements of MMA competition.
You can find more great tutorials from James such as these below on the Warrior Collective Youtube Channel;
For more information on James or any of the fantastic coaching available at Higher Level Martial Arts, please visit www.facebook.com/higherlevelmma!
Related Content
If you enjoy this article then you may well love the Muay Thai Fighting - Faking to land Power Kicks at Elite Level or 10 Killer Bag Work Drills for Southpaws in Boxing as already featured on this site.
Warrior Marketplace
You can find full length Muay Thai, Kickboxing, Boxing and MMA Instructionals to download today from the Warrior Marketplace.
Thanks for watching, I hope you enjoyed reading this article on a Dutch Kickboxing Drill for MMA Tutorial, please like, share and don't forget to subscribe to the Warrior Collective Youtube Channel for great training videos each week!!
Keep up to date with the Warrior Collective
If you would like to stay on top of all that goes on the Warrior Collective, please subscribe to the newsletter or follow on any of the Social Media listed below.