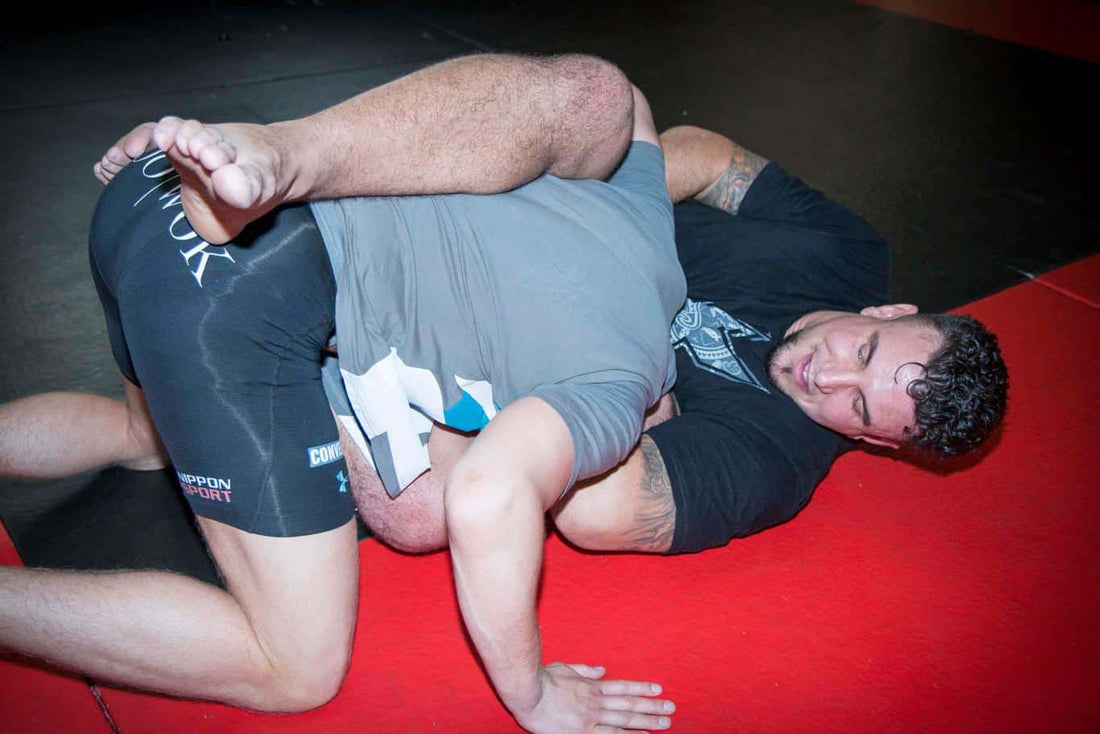 Frank Mir - "How I Guillotined Cheick Kongo at UFC 107"
Frank Mir - "How I hit the Guillotine on Cheick Kongo at UFC 107"
Frank Mir is a fighter, coach and larger than life personality who is synonymous with both the sport of MMA and the explosive growth of it's largest promotion, the UFC. Currently competing in Bellator MMA, the legendary athlete is a former UFC Heavyweight Champion (having competed in the promotion for 16 years) and still currently holds the record for most fights, victories, and submissions in UFC Heavyweight history. Born and raised in Las Vegas, Nevade, he began training and competing in American Kenpo at a school owned by his parents, earning his black belt as a teenager. Frank's father was a Cuban-born wrestler of Russian and Moroccan heritage, who played a major role in convincing him to begin wrestling on the basis that it could help him avoid submissions. He joined the wrestling team at Bonanza High School during his junior year and lost his first nine matches. During his senior year (1998) he went 44–1 and won the state championship
Known then for his fantastic grappling skills, he has repeatedly used submissions to defeat high level opponents time and time again throughout his extensive competitive career. In the tutorial below he sets out to explain some of the context and details that led to him submitting the very game Cheick Kongo at UFC 107 with a guillotine.
You can find more great tutorials from Frank such as these below on the Warrior Collective Youtube Channel;
This tutorial was filmed in collaboration with Tanko. You can find out more about all their excellent range of apparel and equipment at www.tanko.co.uk!
For more information on Frank Mir you can follow him today on any of his active social media including Facebook, Twitter and Instagram! You can also follow him on his regular podcast at www.phoneboothfighting.com or through his role as a commentator on www.acbmma.com.
Thanks for watching, I hope you enjoyed watching these tutorials, please like, share and don't forget to subscribe to the Warrior Collective Youtube Channel for more great videos each week!!
Keep up to date with the Warrior Collective
If you would like to stay on top of all that goes on the Warrior Collective, please subscribe to the newsletter or follow on any of the Social Media listed below.