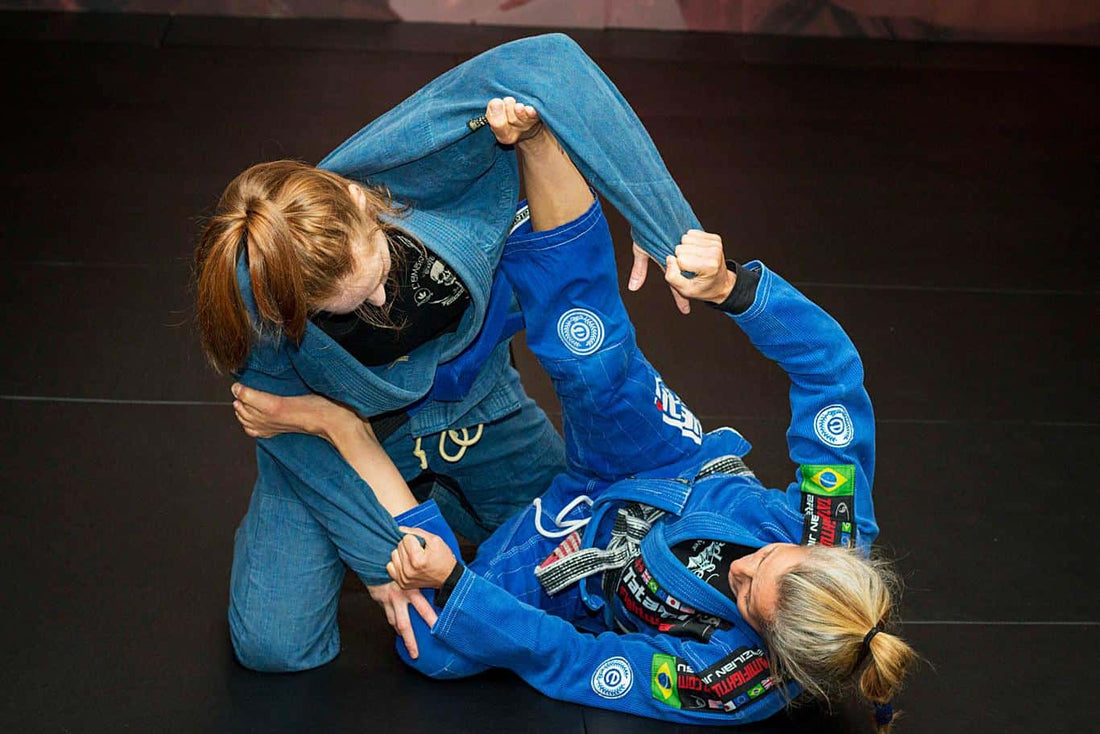 How to use the Spider Guard as a smaller Grappler in BJJ
How to use the Spider Guard as a smaller Grappler in BJJ
Brazilian Jiu Jitsu is well known for the assortment of guards it's practitioners utilise when grappling. The spider guard is one such position that is easier to access as a smaller grappler in BJJ. It has many variations, but its most common use is when the guard player holds both of his opponent's sleeves while placing each of his feet on the adversary's biceps (right foot on left biceps/left foot on right biceps), this allows the guard player more range of movement on his hips which coincidentally stops the guard passer from applying pressure or controlling his head.
Spider Guard
The spider guard is specific to the sporting aspect of BJJ with the use of the gi and demands from the guard player great grip and leg strength as well as good flexibility.
Helen Currie
The featured coach is 3rd Degree BJJ black belt, first ever British woman to receive a black belt in BJJ and co-founder/co-head instructor of Combat Base UK, Helen Currie. Helen is internationally renowned as an instructor and well regarded as one of the trail blazers for female BJJ athletes/coaches within the UK.
Helen goes over the fundamentals of how to use in the spider guard in BJJ effectively as a smaller grappler in the tutorial below;
If you love Martial Arts/Combat Sports and want to either pick up even more essential details to add to your game or help further develop yourself as a coach, check out all the full series of digital downloads now available on the Warrior Collective today!!
http://www.warriorcollective.co.uk/shop/digital-download/elite-wrestling-bjj-mma-lyubo-kumbarov/
You can find more great tutorials from Darren and Helen Currie such as these below on the Warrior Collective Youtube Channel;
For more information on Darren, Helen, Combat Base UK or any of the fantastic coaching available with them, please contact them through their website here!
Thanks for watching, I hope you enjoyed watching these tutorials, please like, share and don't forget to subscribe to the Warrior Collective Youtube Channel for more great videos each week!!
Keep up to date with the Warrior Collective
If you would like to stay on top of all that goes on the Warrior Collective, please subscribe to the newsletter or follow on any of the Social Media listed below.