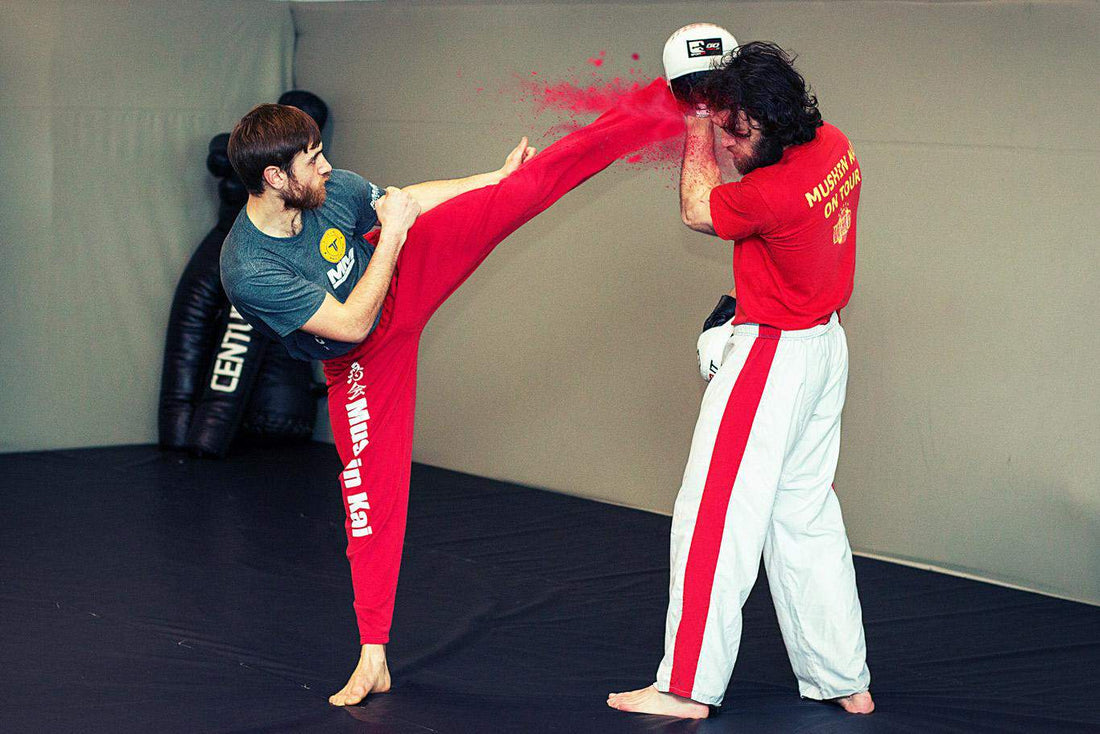 Karate Sparring Drills - Fast Punches to set up BIG Kicks
Freestyle Karate Sparring Drills - Fast Punches to set up BIG Kicks
Karate has been one of the most popular martial arts styles in the world for years. Unfortunately though, not every black belt is seen as being a great example of their art due to this massive uptake. This at times has led to Karate being the butt of jokes when people discuss the functionality of it in real or sporting terms. At Elite level though, only the most uneducated would dismiss it's effectiveness. The highly competitive world of mat sports has encouraged the evolution of Karate sparring drills to develop fast punches and big kicks.
As MMA has become increasingly widespread, a lot of these mat based fighters are now successfully transitioning their skill set to the cage. The reason for this is that their stance and movement actually lend themselves very well to the dynamics needed to strike with mobility under these rules.
Marcus Lewis
The featured coach is Marcus Lewis, multiple times world Karate Champion, pro MMA fighter, Cage Warriors Champion and coach at the renowned Mushin Kai & Titanium MMA gyms in Liverpool. Marcus is a 3rd Dan black belt under his father, legendary UK Karate-ka Alfie Lewis.
He has successfully competed on the mats since being young, under both light continuous and points based rule sets. Having now moved into the world of Mixed Martial Arts, he is utilising his unorthodox background to great effect.
Karate Sparring Drills
Marcus goes over some of his favourite ways to utilise fast punches / hand strikes to set up angles for big kicks in the tutorial below;
Information
For more information on Marcus, the gyms he coaches at or any of the fantastic coaching available with him, please contact him through his Instagram account! You can also visit the Facebook page for Titanium MMA.
Related Content
If you enjoy this article then you may well love Muay Thai Low Kicks - 3 Sneaky Ways to Use them in Sparring/Fighting or Kyokushin Karate Savage Conditioning Drills as already featured in the training section of this site.
Warrior Marketplace
You can find full length Muay Thai, Kickboxing and Boxing instructional volumes to download today from the Warrior Marketplace.
Thanks for watching, I hope you enjoyed watching this tutorial on Karate Sparring Drills - Fast Punches to Set Up BIG Kicks, please like, share and don't forget to subscribe to the Warrior Collective Youtube Channel for more great videos each week!!
Keep up to date with the Warrior Collective
If you would like to stay on top of all that goes on the Warrior Collective, please subscribe to the newsletter or follow on any of the Social Media listed below.