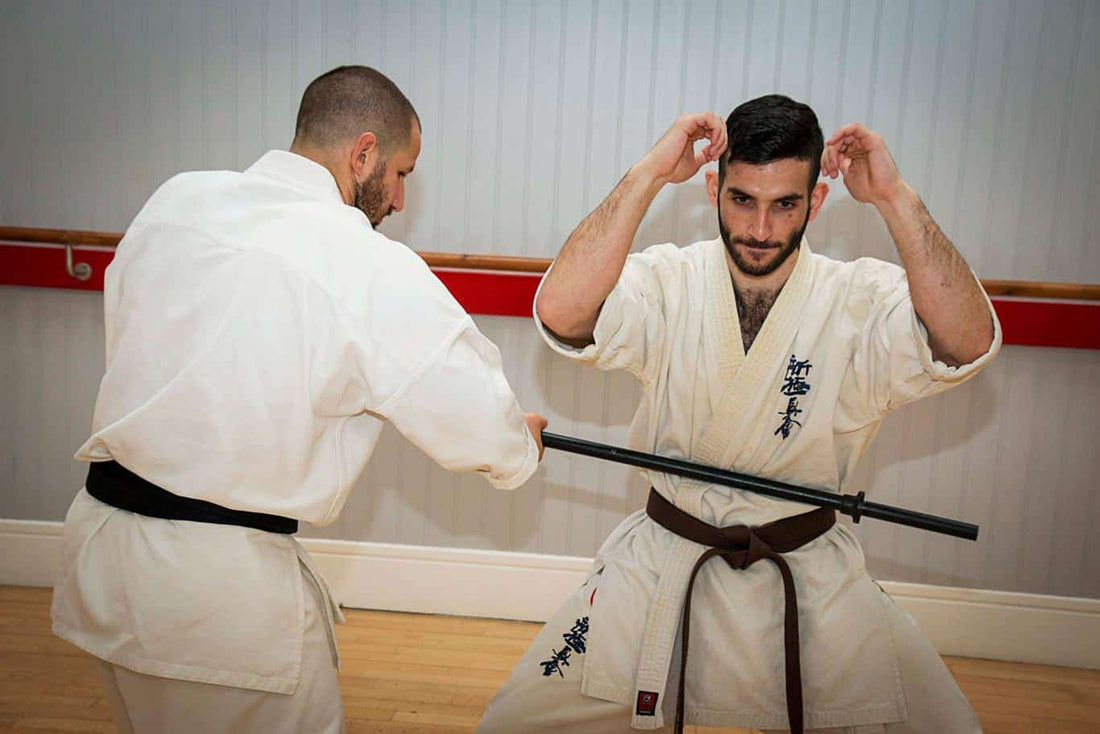 Kyokushin Karate Savage Conditioning Drills
Kyokushin Karate Savage Conditioning Drills
Kyokushin Karate is a full contact style of karate often referred to as the strongest style in the World. It was originally developed by Sosai Masutatsu Oyama in the 1950s. Translated from Japanese, it means "the society of the ultimate truth". It is considered as one of the most challenging forms of karate, placing great emphasis on combat effectiveness.
The Kyokushin karate system is not only based on traditional Karate like Goju Ryu and Shotokan, but also incorporates elements from other combat sports such as Boxing, Kick Boxing and Muay Thai into its fighting style.
Kyokushin fighters have successfully appeared and competed in traditional Knockdown, Kickboxing and MMA events such as K-1, Pride and the UFC ( Francisco Filho, Andy Hug, Glaube Feitosa, Semmy Schilt, Georges St-Pierre, multiple times winner of the Worlds Strongest Man title and MMA fighter Mariusz Pudzianowski and Hollywood actor and fighter Dolph Lundgren, to name a few).
The featured coach is Simeon Kyurchiev, multiple times Bulgarian National Kyokushin Karate Champion, renowned international black belt instructor and head coach at the highly regarded Elite Martial Arts Richmond in London. Aside from being a hugely respected Karate figure, Simeon has also be instrumental in developing a large number of the UK's best MMA fighters over the years. An incredible striking talent, he is much sought after across Europe for his indomitable coaching style!
Simeon goes over a selection of what he sees are fundamental conditioning drills for success in Kyokushin Karate in the tutorial below;
You can find more great Karate tutorials such as these below on the Warrior Collective Youtube Channel;
For more information on Simeon or any of the fantastic coaching available at Elite Martial Arts Richmond, please visit www.emarteam.com!
Thanks for watching, I hope you enjoyed watching these tutorials, please like, share and don't forget to subscribe to the Warrior Collective Youtube Channel for more great videos each week!!
Keep up to date with the Warrior Collective
If you would like to stay on top of all that goes on the Warrior Collective, please subscribe to the newsletter or follow on any of the Social Media listed below.