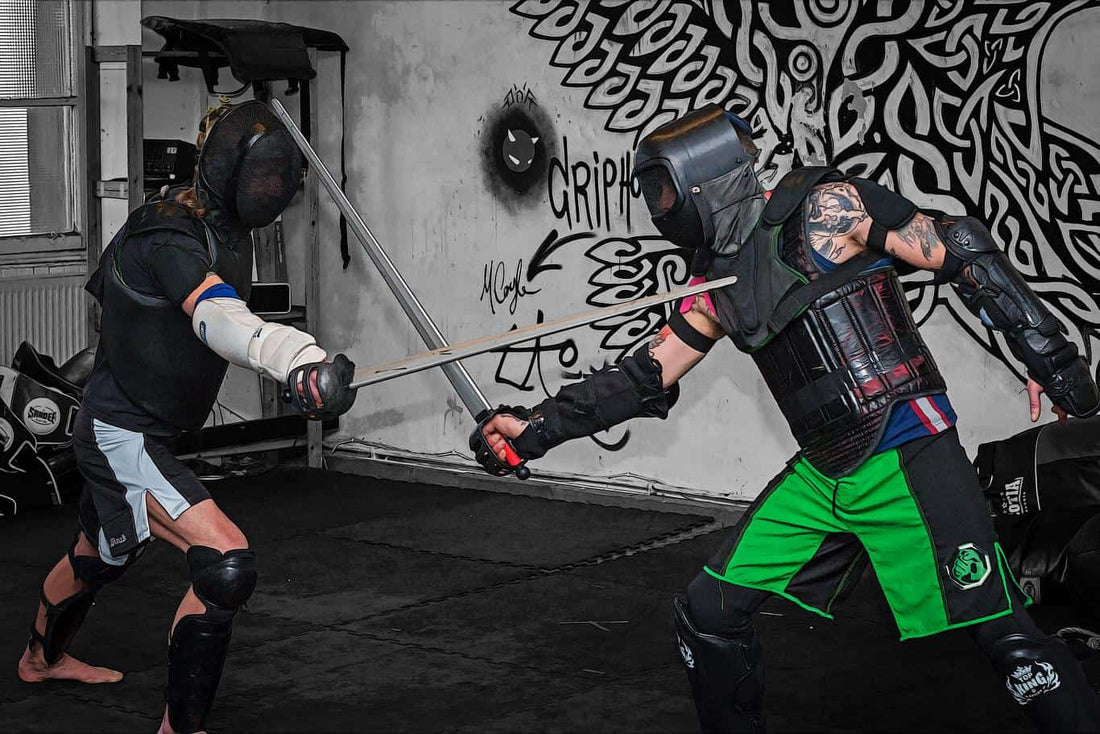 Medieval Weaponry Training - Using the Scottish Broadsword
Medieval Weaponry Training & Sparring with the Scottish Broadsword
Medieval Weaponry training is enjoying something of a renaissance at present. The rise in popularity of M1 Medieval in the East, the growing numbers of historical reenactment groups globally, and the inclusion of it as a combat sport into various events such as the Highland Games in Scotland and Cossack Games in Russia all point to it coming full circle as an in demand activity. Although groups/schools/instructors using the term HEMA have been active for many years, the wide spread coaching of Medieval weaponry in modern Martial Arts gyms for actual sport/combat applications is still something of a rarity in the UK.
The highly regarded Griphouse Gym in Glasgow, Scotland is looking to change all that though with the recent launch of it's newest training program, Griphouse Medieval. In which, participants will be trained how to use different medieval weapons for combat applications and sport alongside their more traditional disciplines of striking, wrestling and grappling.
The featured coach is Mark Coyle, recent winner of the prestigious Highland Games Challenge in Scotland, highly regarded fighter and much sought after Medieval Weaponry practitioner/coach. Mark has been involved in Martial Arts for a long time and his passion/knowledge for all things combat related is second to none.
How to use the Scottish Broadsword in attack and defence is the topic gone over by Mark (alongside Griphouse head coach Guy Ramsay) in the tutorial below;
You can find more great tutorials from different coaches at the Griphouse such as these below on the Warrior Collective Youtube Channel;
For more information on Mark or any of the fantastic coaching available at The Griphouse, please visit www.thegriphouse.co.uk!
Thanks for watching, I hope you enjoyed watching these tutorials, please like, share and don't forget to subscribe to the Warrior Collective Youtube Channel for more great videos each week!!
Keep up to date with the Warrior Collective
If you would like to stay on top of all that goes on the Warrior Collective, please subscribe to the newsletter or follow on any of the Social Media listed below.