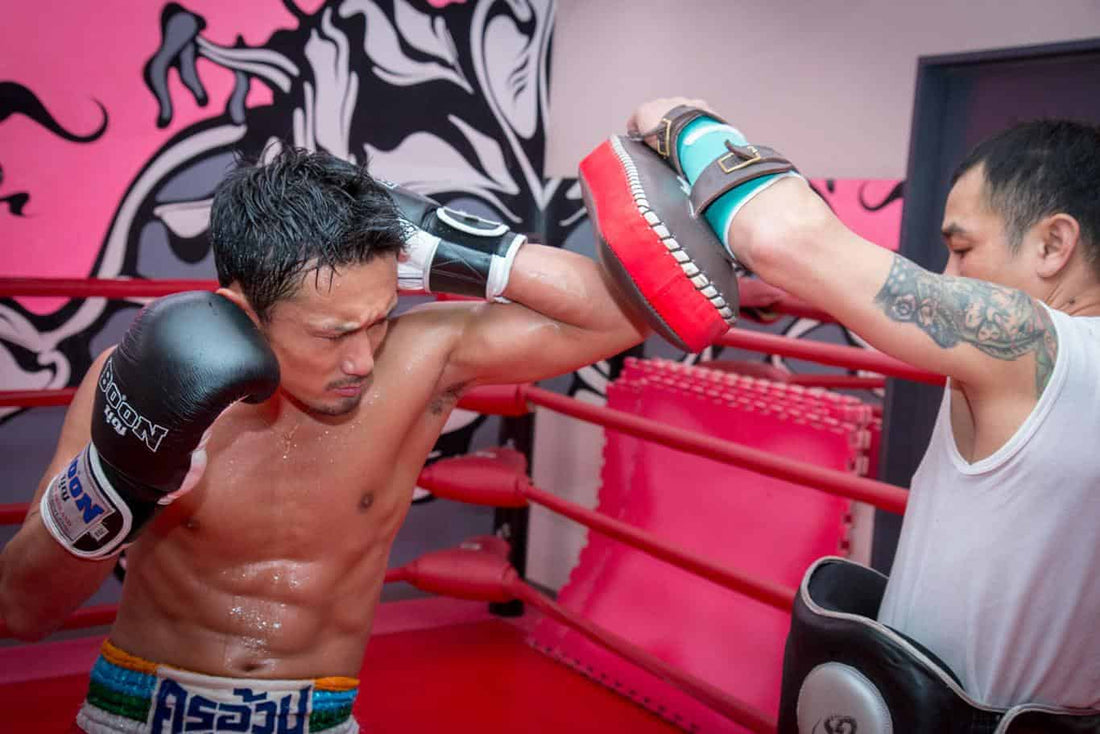 Muay Thai Elbow Techniques - 4 Killer Combinations and Set ups with Genji Umeno
Muay Thai Elbow Techniques - 4 Killer Combinations and Set ups with Genji Umeno
Muay Thai elbow techniques are widely regarded as some of the defining weapons of this hugely popular Martial Art. Often underestimated with regards to both their effectiveness and the skill level required to be consistently competent in their execution. World class fighters such as Genji Umeno have developed their ability to cover the necessary distance needed to land these short range strikes in an highly explosive manner.
Due to this required close proximity, fighters need to be trained appropriately with regards to how to set up and land elbows to strong effect in combinations.

Genji Umeno
The featured coach is Genji Umeno, WBC World Muay Thai Champion, Rajadamnern Stadium Champion, renowned Japanese fighter and head coach at Phoenix Kickboxing Gym in Tokyo, Japan. Genji is highly regarded for his explosive power, cutting elbows and tenaciousness within the ring.
He has notable wins over world level fighters Pornsanae Sitmonchai, Muangthai PKSaenchaimuaythaigym and Keith McLachlan. A much loved figure in Japan, Genji is currently fighting on various international promotions such as RISE and is globally thought of as one of the best Japanese fighters of his generation.

Muay Thai Elbow Techniques
Genji goes over 4 of his favourite elbow combinations in the video below
Information
For more information on Genji, his gym or any of the fantastic coaching available with him, please contact him through his Instagram account or via his gym's website.
Related Content
If you enjoy this article then you may well love Boxing for Muay Thai - 5 Killer Combinations from Tetsuya Yamato or 5 Muay Thai Pad Work Combination Drills for Elite Fighters as already featured in the training section of this site.
Warrior Marketplace
You can find full length Muay Thai, Kickboxing and Boxing instructional volumes to download today from the Warrior Marketplace.
Thanks for watching, I hope you enjoyed watching this tutorial on Muay Thai Elbow Techniques - 4 Killer Combinations and Set ups with Genji Umeno, please like, share and don't forget to subscribe to the Warrior Collective Youtube Channel for more great videos each week!!
Keep up to date with the Warrior Collective
If you would like to stay on top of all that goes on the Warrior Collective, please subscribe to the newsletter or follow on any of the Social Media listed below.