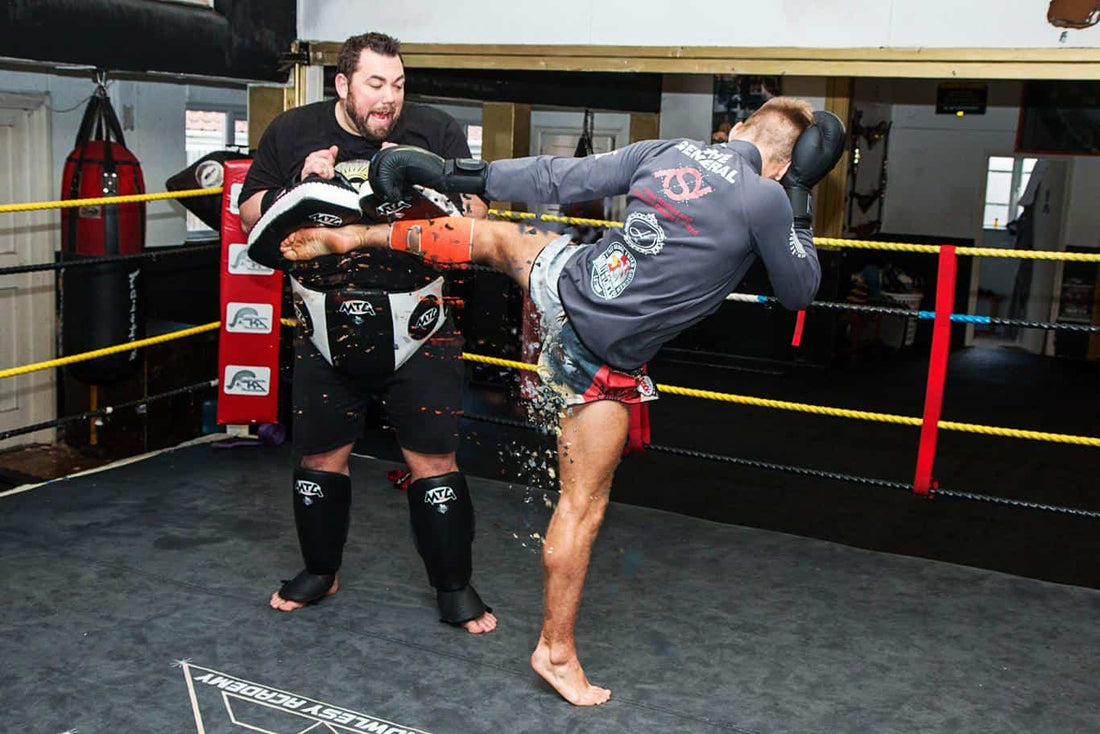 Muay Thai Fighting - Faking to land Power Kicks at Elite Level
Muay Thai Fighting - Faking to land Power Kicks at Elite Level
In Muay Thai fighting at the highest level, it is often a difficult job to break down the defences of elite opponents. The difference between landing a shot and not become minuscule. This is why each coach must help their fighters develop a bag of tricks from which to utilise when faced with any particular challenge in the ring.
Faking is one such method. However, as already mentioned, top flight athletes are well versed in ring craft. As such, fighters need to use combinations of movements and fakes from which to almost double bluff their opponent into giving up an opening.
The featured coach is Christian Knowles, former world champion, renowned Muay Thai instructor and head coach of The Knowlesy Academy in London. Christian is highly regarded for both his coaching style and the consistent success of his fighters at elite level across the world. In this video, his assistant is one such individual. Yokkao sponsored athlete Jonathan Haggerty is the current UK No 1 and recognised as one of the brightest young talents on the fighting scene today.
Christian goes over some of his key concepts when faking at an elite level in Muay Thai in the tutorial below;
If you love Martial Arts/Combat Sports and want to either pick up even more essential details to add to your game or help further develop yourself as a coach, check out all the full series of digital downloads now available on the Warrior Collective today!!
http://www.warriorcollective.co.uk/shop/digital-download/muay-thai-fighting-paul-karpowicz/
You can find more great tutorials from Christian such as these below on the Warrior Collective Youtube Channel;
For more information on Christian, his gym or any of the fantastic coaching available with him, please visit www.theknowlesyacademy.co.uk!
Thanks for watching, I hope you enjoyed watching these tutorials, please like, share and don't forget to subscribe to the Warrior Collective Youtube Channel for more great videos each week!!
Keep up to date with the Warrior Collective
If you would like to stay on top of all that goes on the Warrior Collective, please subscribe to the newsletter or follow on any of the Social Media listed below.