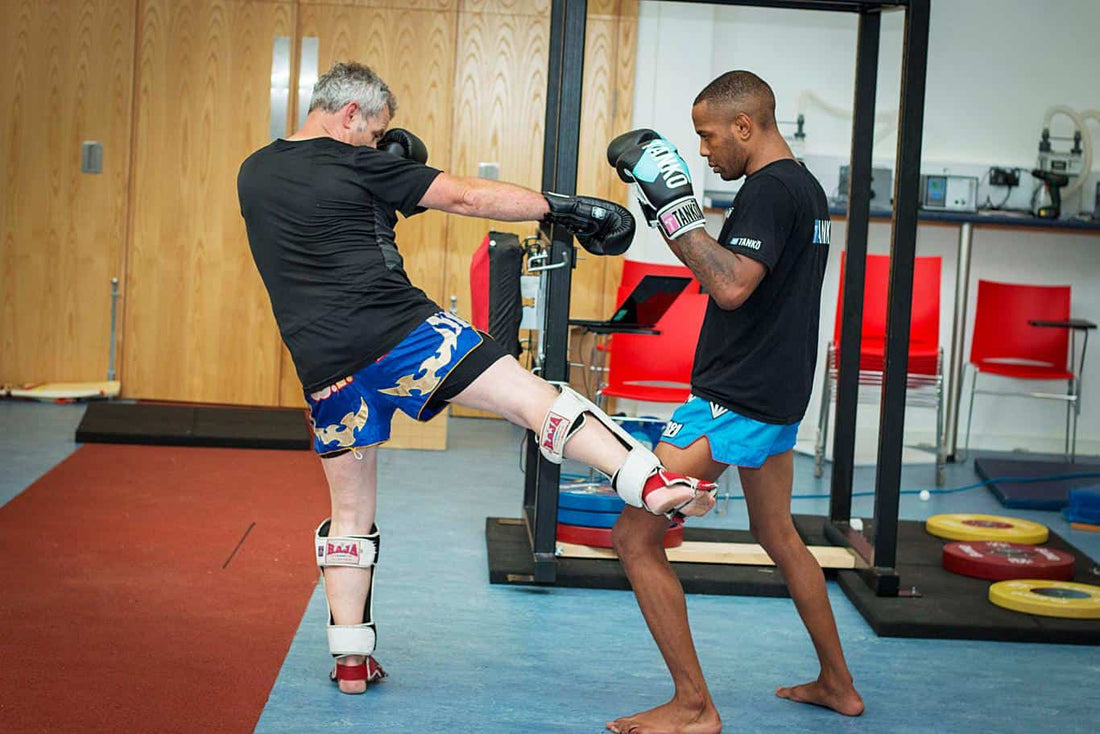 Muay Thai Low Kicks - 3 Sneaky Ways to Use them in Sparring/Fighting
Muay Thai Low Kicks - 3 Sneaky Ways to Use them in Sparring/Fighting
Muay Thai low kicks are well known for their effectiveness across the vast spectrum of Martial Arts/Combat Sports. The low kicks, alongside the clinch and elbow, are a defining aspect of this devastating discipline. Just as it is in Boxing, where the details on punches are often superior to other arts when their use is not as focused, the art of Muay Thai has developed and evolved a wide range of different uses for the low kick within sparring or fighting.
The regular use of Muay Thai low kicks though develops a level of tolerance and increased defensive ability in any sparring partner of opponent in the ring. Therefore it is wise to put together something of a tool kit as to how best to use them to good effect even when facing a high level fighter.
The featured coach is Dr Tony Myers, world famous Muay Thai judge/referee, hugely experienced Muay Thai instructor and head coach of Pra Chao Suua in Birmingham. Tony has judged and refereed at national, international and world level, in Britain, Europe and Thailand.
He also currently researches the bio mechanics of Muay Thai in order to further the scientific understanding of improving the coaching of it as a sport/art. Assisting him in this tutorial is Tanko sponsored athlete Dean James, world renowned Muay Thai fighter and widely regarded as one of the best Nak Muay in the UK today.
Tony goes over 3 of his favourite ways to use Muay Thai low kicks in the tutorial below;
If you love Martial Arts/Combat Sports and want to either pick up even more essential details to add to your game or help further develop yourself as a coach, check out all the full series of digital downloads now available on the Warrior Collective today!!
http://www.warriorcollective.co.uk/shop/digital-download/bad-company-muay-thai-richard-smith/
You can find more great tutorials from Tony and Dean such as this one below on the Warrior Collective Youtube Channel;
For more information on Tony, his gym or any of the fantastic coaching available with him, please contact him through his Facebook page at here!
Thanks for watching, I hope you enjoyed watching these tutorials, please like, share and don't forget to subscribe to the Warrior Collective Youtube Channel for more great videos each week!!
Keep up to date with the Warrior Collective
If you would like to stay on top of all that goes on the Warrior Collective, please subscribe to the newsletter or follow on any of the Social Media listed below.