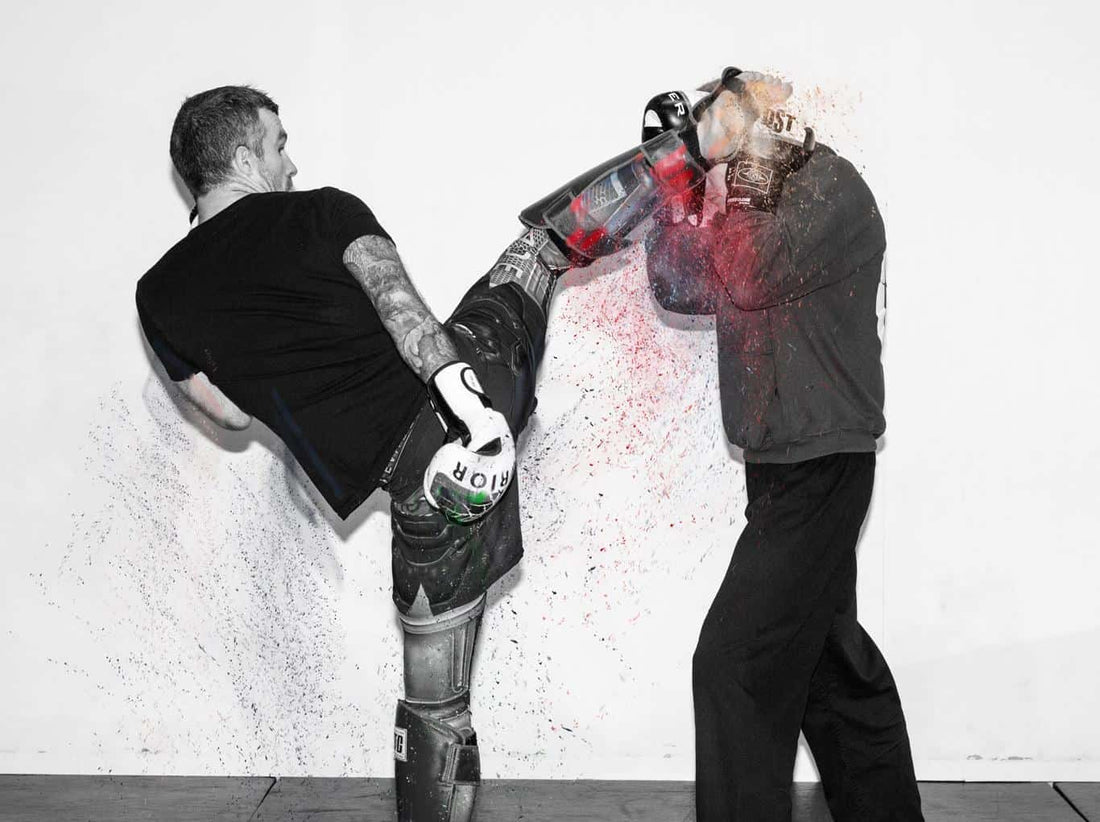 Scissor Knee Dutch Kickboxing Pad Work Flow Drill
Scissor Knee Dutch Kickboxing Pad Work Flow Drill
The Dutch Kickboxing system is well known as a high volume, aggressive and attacking style. The equal scoring emphasis on hands alongside kicks and knees in rule sets such as K1 have evolved their approach to both fighting and training. Although give and take drills are utilised a lot in training, there is a still a great appreciation for strong, fast paced Dutch Kickboxing pad work when a coach or experienced pad man is available to work with! It can be more frenetic than other styles and does take getting used to, both as a fighter and as a coach or pad man.
I have trained in striking based arts for over 2 decades now and because of close ties to Holland, I have been actively going there since I was a young boy. I have a long standing appreciation for the Dutch Style and utilise a lot of it within my own training/coaching. In the tutorial below I try out some of the excellent range of equipment available from punchdown (sent to me courtesy of www.made4fighters.com) whilst delivering a push back style pad work drill to set up the scissor knee;
You can find more tutorials from myself such as these below on the Warrior Collective Youtube Channel;
For more information on the punchtown range or any of the excellent apparel, equipment or merchandise available, visit www.made4fighters.com today!
Thanks for watching, I hope you enjoyed watching these tutorials, please like, share and don't forget to subscribe to the Warrior Collective Youtube Channel for more great videos each week!!
Keep up to date with the Warrior Collective
If you would like to stay on top of all that goes on the Warrior Collective, please subscribe to the newsletter or follow on any of the Social Media listed below.