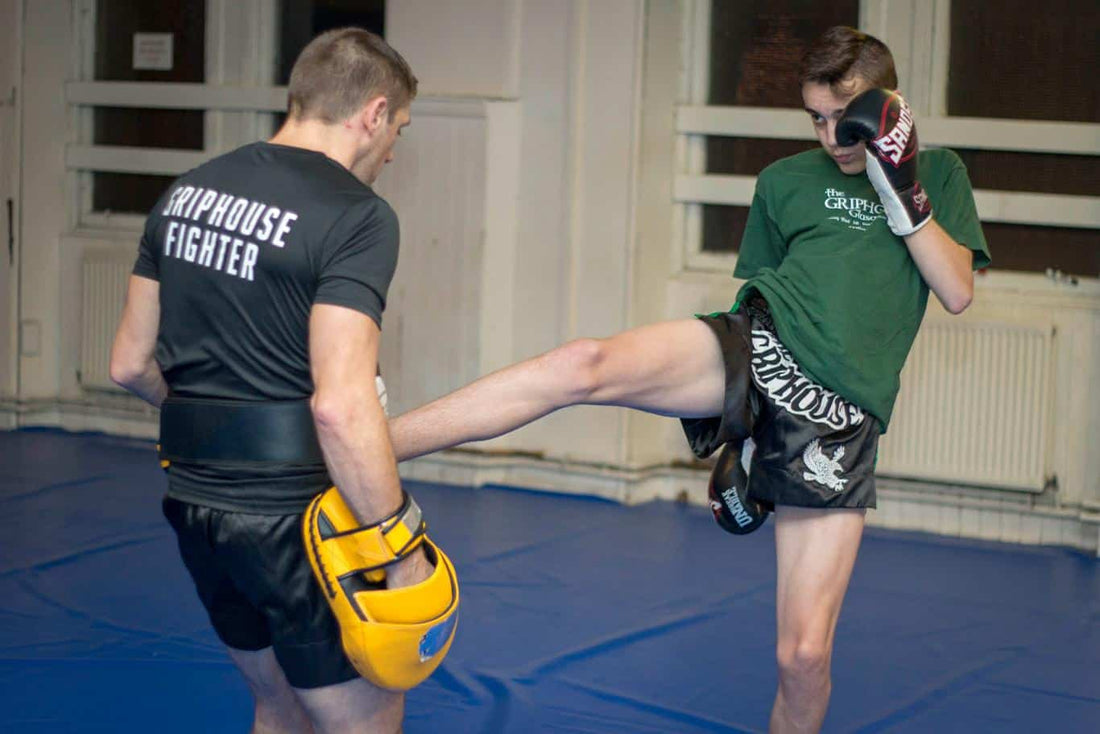 Using the Teep to Stab rather than Push in Muay Thai Sparring or Fighting
Using the Teep to Stab rather than Push in Muay Thai Sparring or Fighting
The teep in Muay Thai is a much utilised technique by most fighters all across the world. However, as with most things in Martial Arts, there are variations, details and perspectives which can make for it to be either more or less effective, dependent on the context needed at any given point. A lot of people think of the deep as specifically just a push kick in Muay Thai sparring or fighting. It can of course be used very well in this manner but that is not it's only strength. Stabbing the teep requires a different approach and aims to cause greater damage in an opponent through using a sharper strike rather than one that just aims to clear them back to create space.
The featured coach is Keith McLachlan, former UK Muay Thai No 1, internationally renowned fighter and coach at the Griphouse in Glasgow. Keith is well regarded as potentially being the best Thai Boxer Scotland has ever produced. Known for his work rate, technical ability and mind set, Keith has fought and picked up wins against world class opposition repeatedly over the years. In this tutorial (alongside his son, UK Muay Thai Champion, Sandee sponsored athlete and hotly tipped future prospect Corey McLachlan) he goes over variations on how to utilise the teep in a stabbing motion as opposed to utilising it as a push kick when fighting, sparring or training in Muay Thai.
You can find more great tutorials from Keith such as these below on the Warrior Collective Youtube Channel;
For more information on Keith or any of the fantastic coaching available at the Griphouse, please visit www.thegriphouse.co.uk!
Thanks for watching, I hope you enjoyed watching these tutorials, please like, share and don't forget to subscribe to the Warrior Collective Youtube Channel for more great videos each week!!
Keep up to date with the Warrior Collective
If you would like to stay on top of all that goes on the Warrior Collective, please subscribe to the newsletter or follow on any of the Social Media listed below.