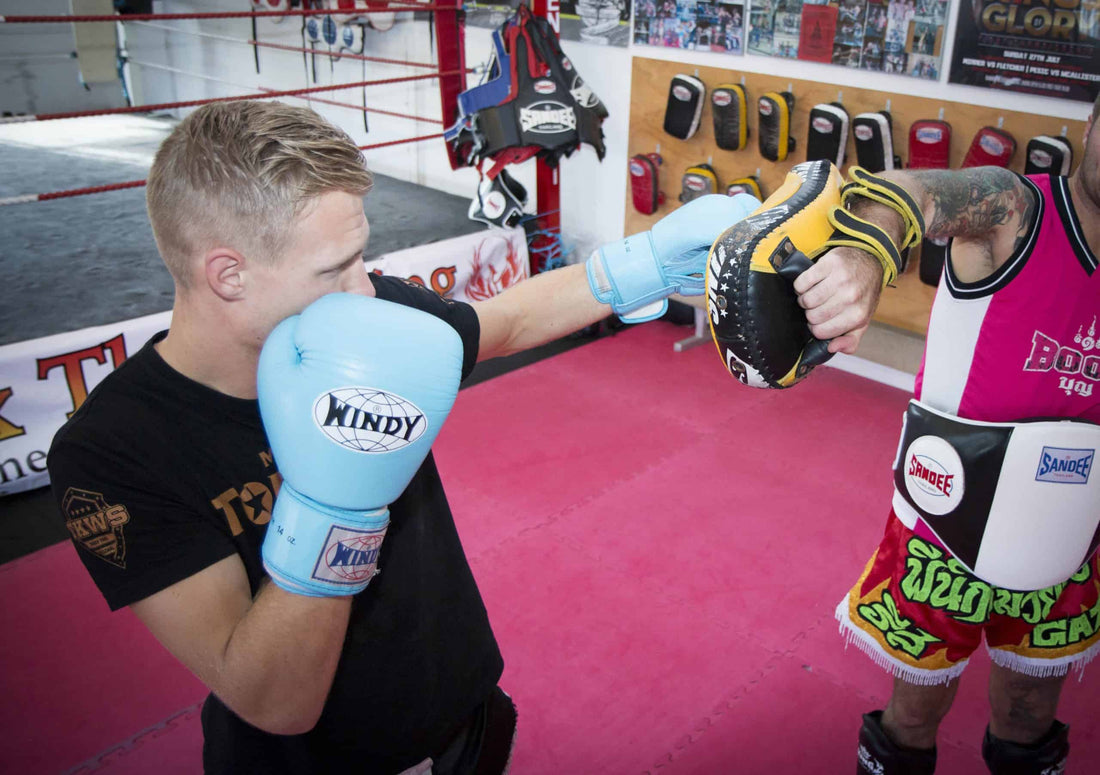 Working off the Long Hook in Muay Thai
Working off the Long Hook in Muay Thai
Boxing (or the use of hands) in Muay Thai has always been something that traditionally was not seen as being utilised as much (or even as well) as it is in other combat sports or disciplines. There are a few reasons for this. Firstly, the use of all limbs and the ability to clinch means that there is a higher risk when taking a purely boxing orientated approach with regards to potentially being nullified and countered easily. Secondly, the scoring system in Muay Thai (although theoretically placing most emphasis on the effectiveness of techniques above all else) does tend to lean more on the side of other limbs taking more precedence when bouts are judged as a whole (as they can often be perceived as causing more damage).
The featured instructor is Gary Mcallister, former British Thai Boxing Champion, UK No 1 and renowned head instructor of Phoenix Muay Thai in Shildon. A hugely experienced and successful coach, his tutelage is filled with a vast amount of awesome details you are going want to add to your game today! In the tutorial below, he (alongside his son, Uber Muay Thai talent, Pro fighter and World Champion Reece Mcallister) shares some of his favourite details on how he coaches the long hook and how to work off it in Muay Thai (as well as how to alter the way you hold the pads when coaching it);
You can find more great tutorials from Gary such as these below on the Warrior Collective Youtube Channel;
For more information on all the amazing coaching available with Gary Mcallister, please contact him directly through his Facebook page at www.facebook.com/PhoenixGaz!
Thanks for watching, I hope you enjoyed watching these tutorials, please like, share and don't forget to subscribe to the Warrior Collective Youtube Channel for more great videos each week!!
Keep up to date with the Warrior Collective
If you would like to stay on top of all that goes on the Warrior Collective, please subscribe to the newsletter or follow on any of the Social Media listed below.