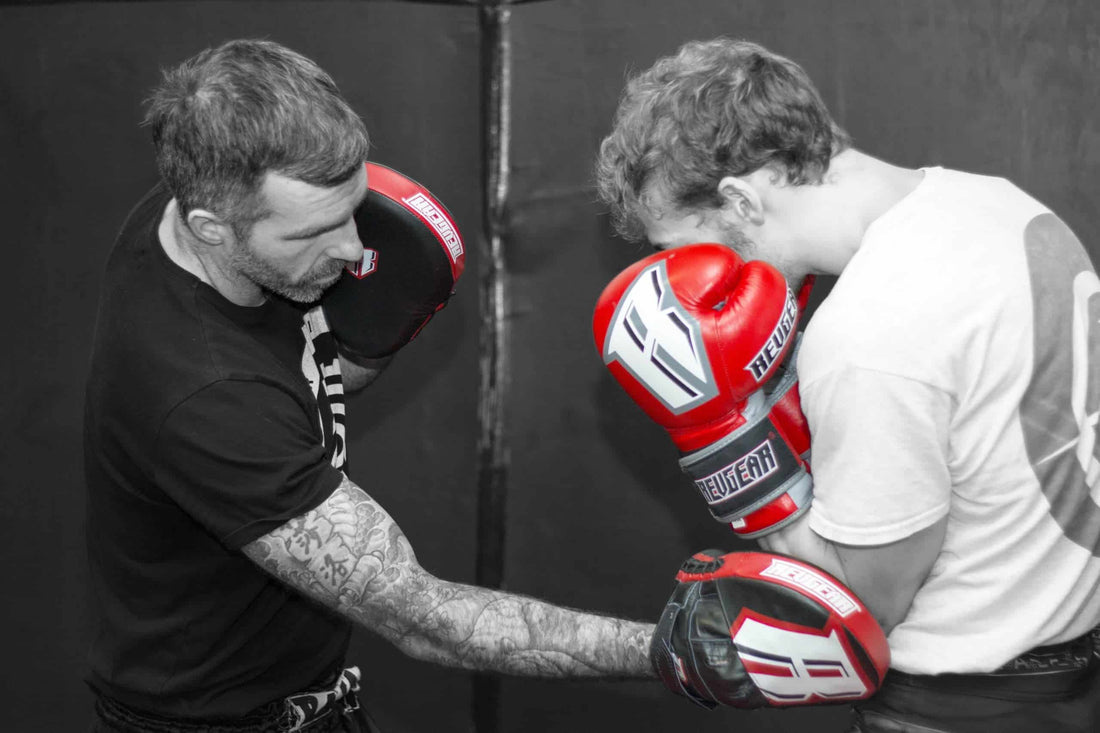 Revgear S3 Boxing Glove Review
Revgear S3 Boxing Glove Review
Revgear are an American brand who, in my opinion, have evolved from their roots potentially more than any other company that I have come across. Having been in the game since 1996, they are no newcomers to designing, producing and retailing a wide variety of different ranges for the world of combat sports/martial arts. However, having seen some of their products change massively over this period of time, I know that they are certainly not a group to rest on their laurels when it comes to trying out new ideas, concepts and innovations with regards to the equipment they put out! The Revgear S3 Boxing glove is one such product from their range, fitting somewhere at the higher end of their price points (although it is not currently the most expensive glove they sell) and desiring to be seen as a premium piece of kit! You can find out more on the Revgear range or purchase a pair direct directly from Amazon by clicking the link in the image below.
Quick Stats
I got my hands on 3 pairs of the 16oz size available in this range (they come in either 14oz or 16oz) to try out in 3 of the different colours available (there are 8 to choose from currently in the S3 range) a few months ago after kindly being sent them all for free by Revgear Europe to test out for the Warrior Collective. The Revgear S3 Boxing gloves sit firmly near the top of their range within this product type and are a full leather glove weighing in at approx 0.5kg. The gloves are made from premium grade cow hide leather and produced at their factories in Thailand.
First Impressions
I was really impressed when first getting the S3's out of the box they came to me in. The 3 colours sent to me were bold (I especially liked the blue and the red) with nicely implemented duo tone aspects and I also appreciated how the logos were different on each glove (the left hand has a huge R with the text across the thumb and the right hand has the text Revgear huge with the R smaller across the thumb). These subtle little details ensured they looked great, whilst still retaining a classy look. It definitely looks like an american made glove. That is no negative. What I mean is that you can see the boxing influence on the design a lot more than brands that originated in Thailand for example. The wrist support is thick and the velcro is strong. The gloves feel great on and are exceptionally comfortable. The double stitching is immaculate and well done throughout. There is a grip bar inside the glove but it is not overly huge or stiff and feels like a glove that you have already worn (if that makes sense!) due to how relaxed it feels. The padding is well displaced and although softer than some gloves, still feels substantial with regards to protecting your hand when training.
Training with the Revgear S3 Boxing Gloves
As I have already mentioned, they feel great on from the word go. These are not a glove you have to break in. I have used these a lot in training now and find that they are just as brilliant to wear as they are to look at. No matter whether I am sparring, doing pad work or training on the bags, the padding has ensured that I have not felt any pain on my knuckles or hand. The structure of the glove and the wrist support are also doing their job as I have had no issues with joint pain either. The gloves are a larger fit so if you have small hands you may well need to wear a pair of wraps when using this size of the S3 glove.
Tutorials with the Revgear S3 Boxing Gloves
I am always keen to get others involved when trying out equipment wherever I can. I sent one pair of the 16oz gloves over to top UK Muay Thai fighter/coach Damien Trainor of K-star Legacy Muay Thai Gym in Birmingham and another to top MMA fighter/coach James Doolan of Higher Level Martial Arts in Whitburn to test out whilst delivering some truly awesome tutorials for the Warrior Collective. They were both big fans of the gloves following extensive use. Below are 2 of the tutorials from Damien whilst he puts the Revgear S3 Boxing gloves (and focus pads) to the test;
Check Damien's website out at www.k-starlegacy.co.uk or James's Facebook page at www.facebook.com/higherlevelmma for any further information on all the excellent coaching available at their fantastic gyms!
Anything else?
Any other things to consider? Only one really! The cost! The Revgear S3 Boxing glove range retails at £89.99 on numerous sites in the UK. This puts it firmly at a premium price point competing with the higher end gloves Thai made brands such as Faitex, Twins and Sandee produce as well as other American ones offered by the likes of Venum and Cleto Reyes. There are plenty of cheaper products on the market and there are few more expensive.
Summary
Pros
Design - I love all the attention that has been paid when making this glove. The little details all make a big difference
Quality - A really well made glove, these feel good to go as soon as you strap them on
Protection - Although more boxing style in my opinion (and this is no bad thing), these gloves offer great protection across all parts of the hand and wrist
Use - These gloves are a pleasure to wear and use. They are now one of my must have pieces of kit in my own bag when going training!
Cons
Style - As already mentioned, these gloves are not the same feel as you would normally get with more Muay Thai centred brands. This is no doubt going to make these a bit marmite for some people. You are either going to love them or hate them dependent on your preference!
Cost - There is not getting away from it, £90 is a big price for gloves!
Durability? - Given how relaxed the glove is and the softness of the padding, I am interested to see how these gloves last over time. I sometimes find that equipment pitched more at comfort rarely lasts as long as those pitched at the hardcore. This is a question mark for me and no doubt something I will be coming back to edit on this post in a years time!!
Would I recommend them? I really love these gloves! I can't give them a better compliment than the fact that I now use these as my primary training glove. I am now a big fan of the S3 Boxing glove and would definitely recommend them to others! From the looks right down to the use, you are not going to be disappointed here. They are expensive but good training gear often is. If you feel you cannot justify the price, just keep a look out for sales, I know Revgear (both in the states and in Europe) do hold them now and again!
I have to be honest, I was initially a bit dubious about Revgear as I had seen some of their initial offerings many years ago and was not overly impressed at that time. I am not ashamed to say that my opinions have now changed completely. They are a company (as I said earlier in the post) looking to improve every time they bring a new product to market. I am now genuinely looking forward to getting my hands on more from their range now to see how they match up!!
Ratings
Design - 9/10 (loving all the little details)
Quality to Cost Ratio - 8/10
Support - 9/10
Fit - 9/10 (if you have medium to large hands like me, these are gonna be perfect)
Durability - 8/10 (I am going to keep my eye on this aspect)
Use - 9/10
Overall - 9/10 (these have genuinely become my go to glove when training)
For any further information on these gloves or to purchase a pair at a great price, visit Amazon
Keep up to date with the Warrior Collective
If you would like to stay on top of all that goes on the Warrior Collective, please subscribe to the newsletter or follow on any of the Social Media listed below.